Warm sunny weather has created true spring conditions and massive fields of corn to be harvested in the Sierra.
There are still lift-served runs to be had, so this weekend I met with a bunch of Maggots at Alpine Meadows.
Turns out, maggots make good company and are unbelieveably good skiers.
The weather was so sunny I lost over 100 pictures because I couldn't see the camera settings were on macro.
so, I have 112 fuzzy pictures of ripping chutes, cols and snow fields. Lesson learned the hard way. Anyway, the
pics speak for themselves.
I met MTT at the Starbucks in Truckee at about 7:30 and we went to Alpine and parked near the lodge.
A convenient place for a pit stop through the day.
Someone from the Epic gathering in Utah this year mentioned that MTT is fast. I was looking at him disappearing down hills and
doing my best to stay in the same neighborhood, but I would have only had shots of his backside if I didn't tell him to let me get
ahead for a shot.
MTT taking in some spring Corn
Cirquerider in Palisades; No need for motion analysis here! I would call it "waiststeering" if I could still find my waist
:
A great day for Ray Bans. Thanks for sharing Mike.
Soul_Skier straightlines while Sinecure makes way.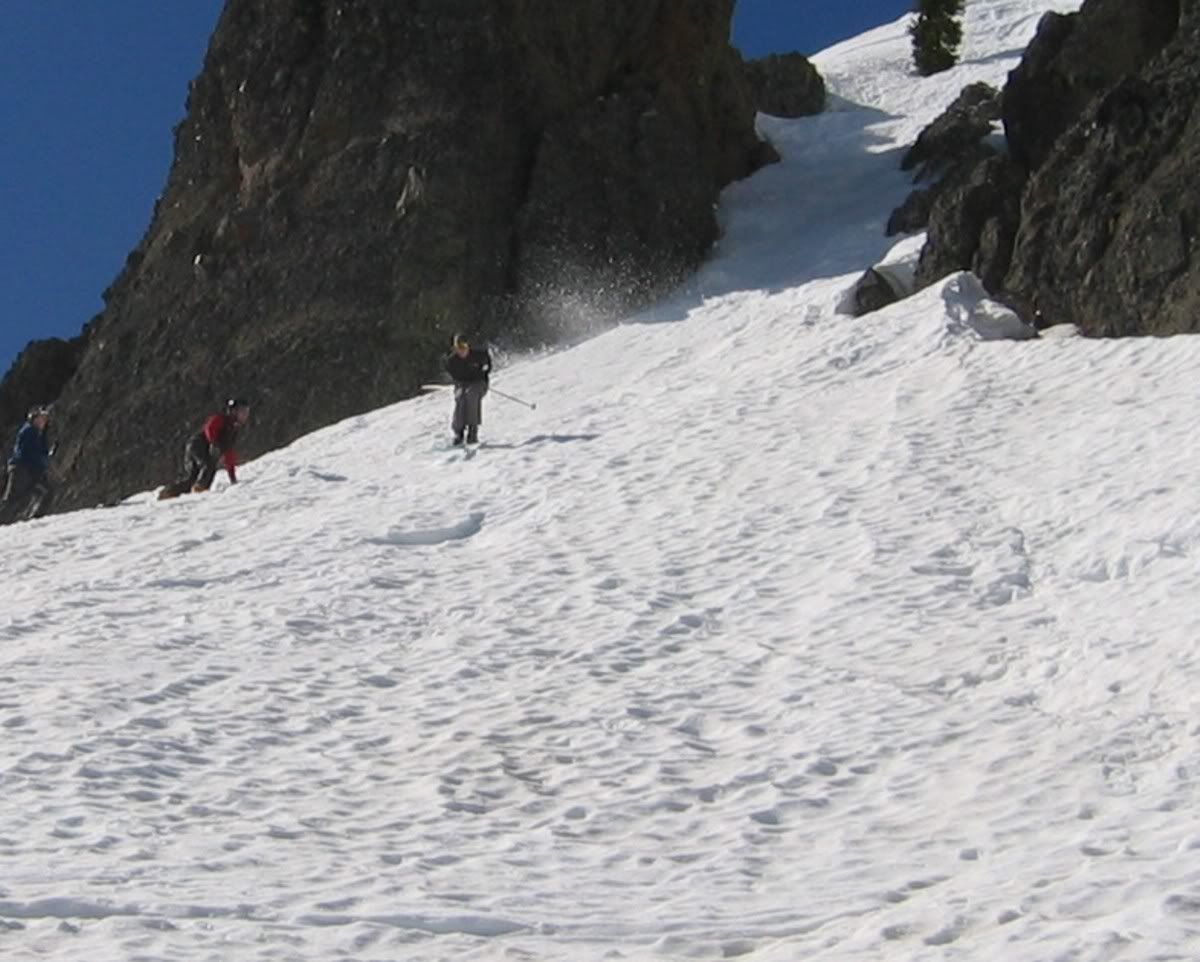 To be continued