1.5 hours of sking the day before Mt. Rose shuts down.
They reported 1to 2" of new snow.
I was in line for first chair with a large 4Shot latte in hand.
You couls see the top[ of the mountain the groomers had a pretty layer of new snow. The mountain looked like a bowl of milk.
The dummy downhill was being staged for later today.
A couple of my favorites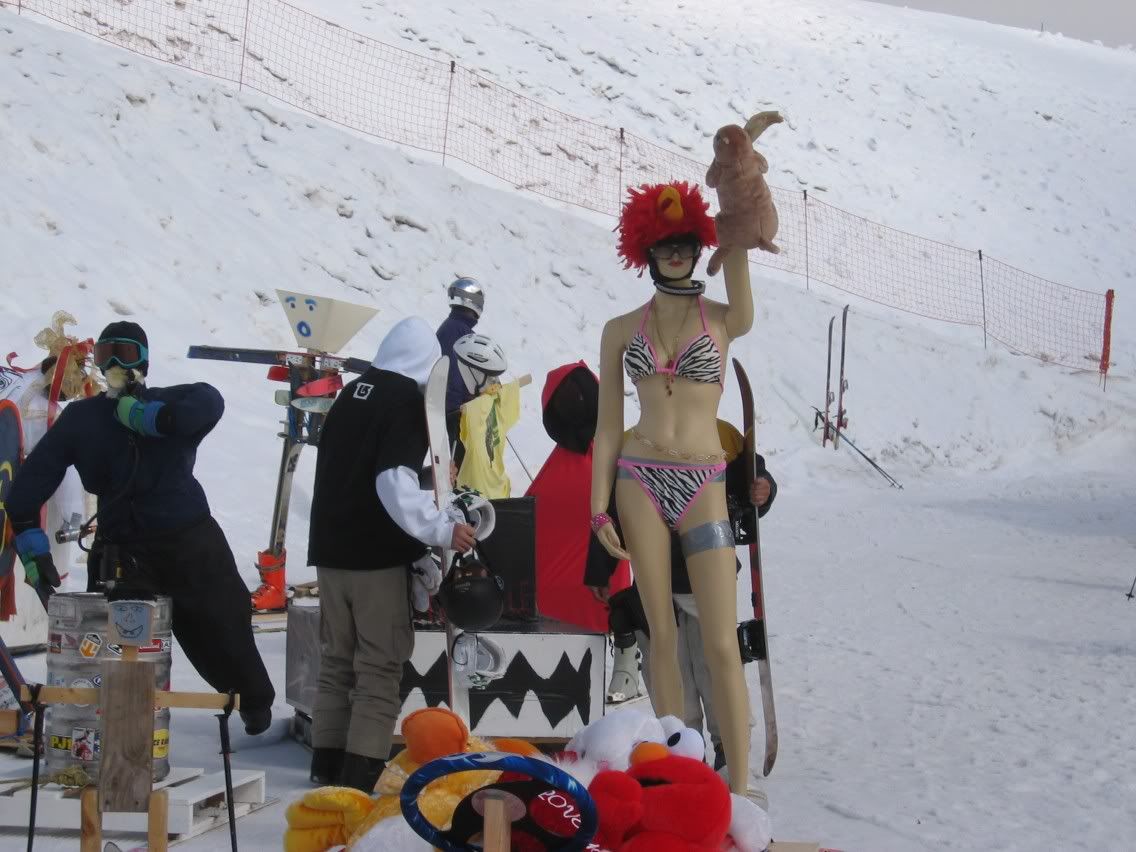 Then I went sking. First chair I hit the East side. I ended up in 2 to 4" of light pow on nasty semi hard bumps.
The Top 2/3 of the mountain were bluebird. The bottom 1/3 was an absoulute ZERO visability You could not even see the Chairs when sking right under them. VERTIGO.
My next three runs were down blue groomers what were soooo! smooove!
4" of light pow on perfectly groomed. 50+MPH barly turning WOOO HOOO!!
And then you hit the cloud layer 50+MPH OHHHH! SHIIIT!! cant see a f**kin thing.
On to the chutes. I am first behind Patrol into ElCap.
Drop in tracks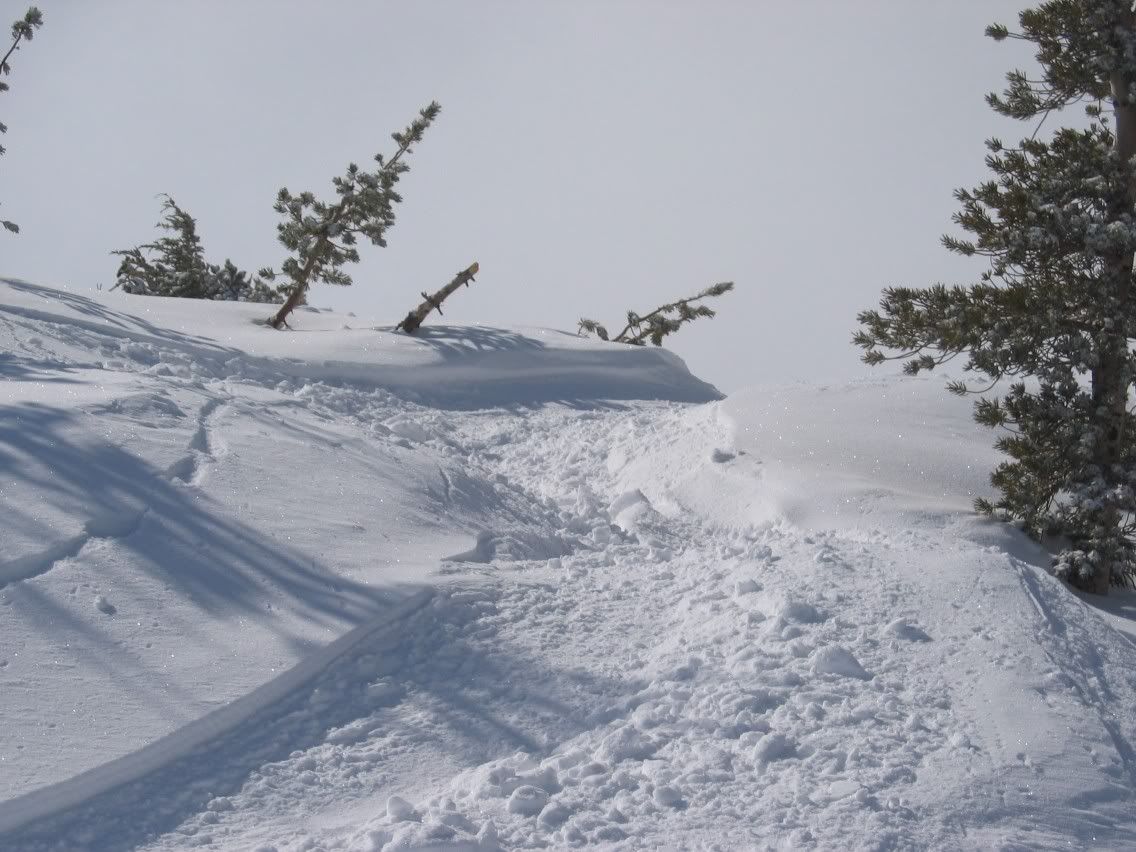 My line will be Skiers Right.
Before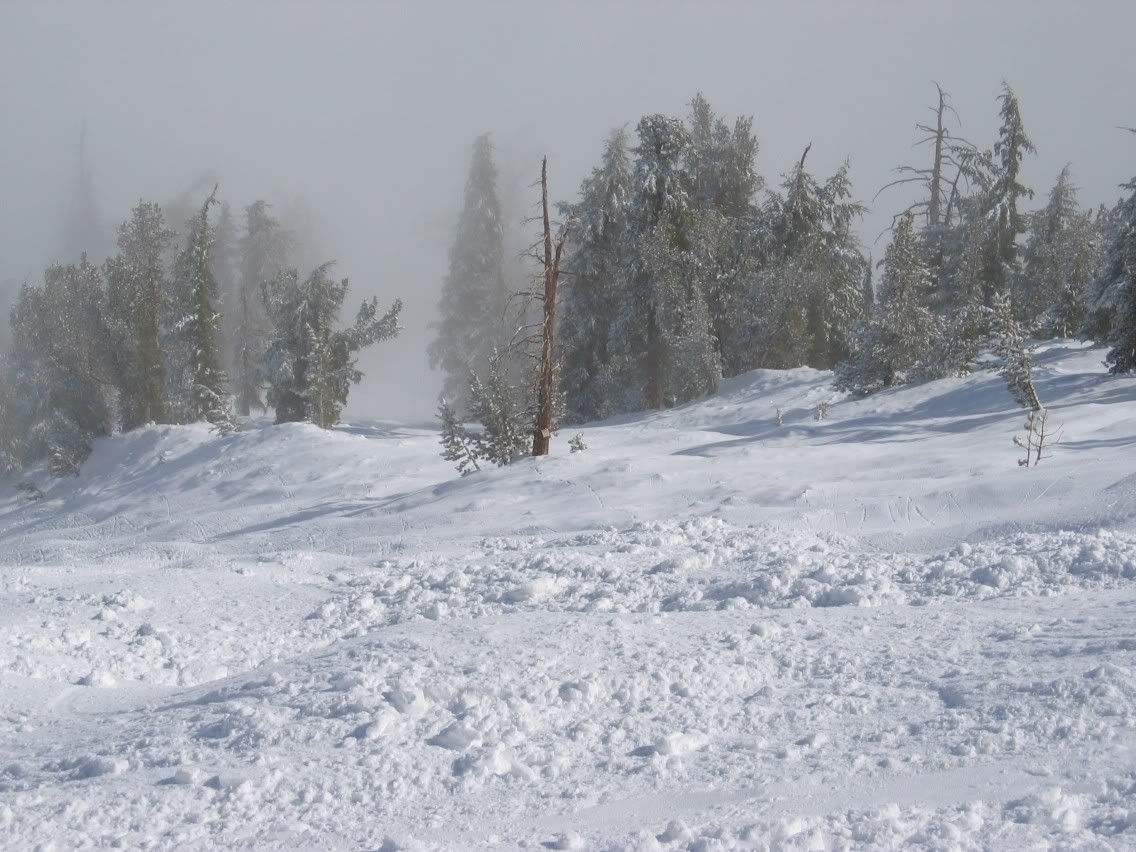 It was not too bad big pockets of snow beteen the bumps, fase shots and sking my own sluff. And then I stop. Looking back up at my work
A look down at what I have left to get out of here (I want OUT OF HERE!!)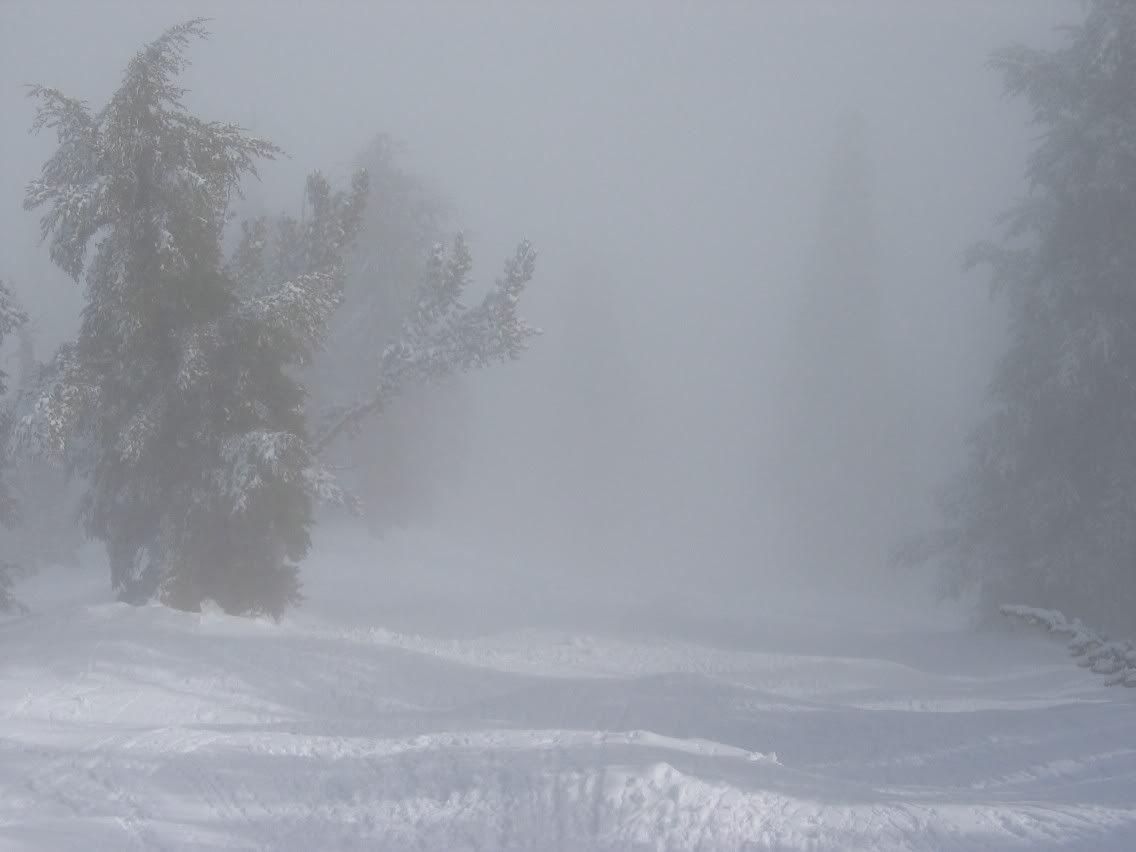 Yes I skied it (****in CORE) complete vertigo could not see trees could noyt see bumps I had no idea where I was. I almost skied into the HWY. Creeping along by brail to get to the Chuter chair.
DONE!