SPRING SKING
As you may have hear, it snowed around Tahoe the past couple days.
I hit Mt. Rose this morning, it was one of the best powder days I have had all year.
The conditions were, Sunny app 20 Deg F. Knee to Thigh deep powder.
Here is a picture while stuck on the chair.
The Chutes after avy control.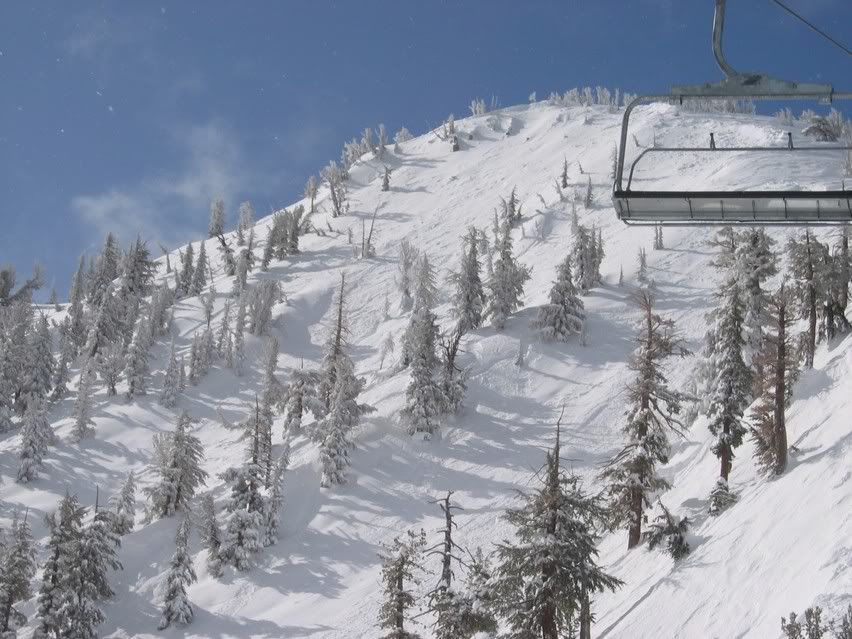 A shot from the East side Chair 9:45AM Farming the Groomers (UN-GROOMED)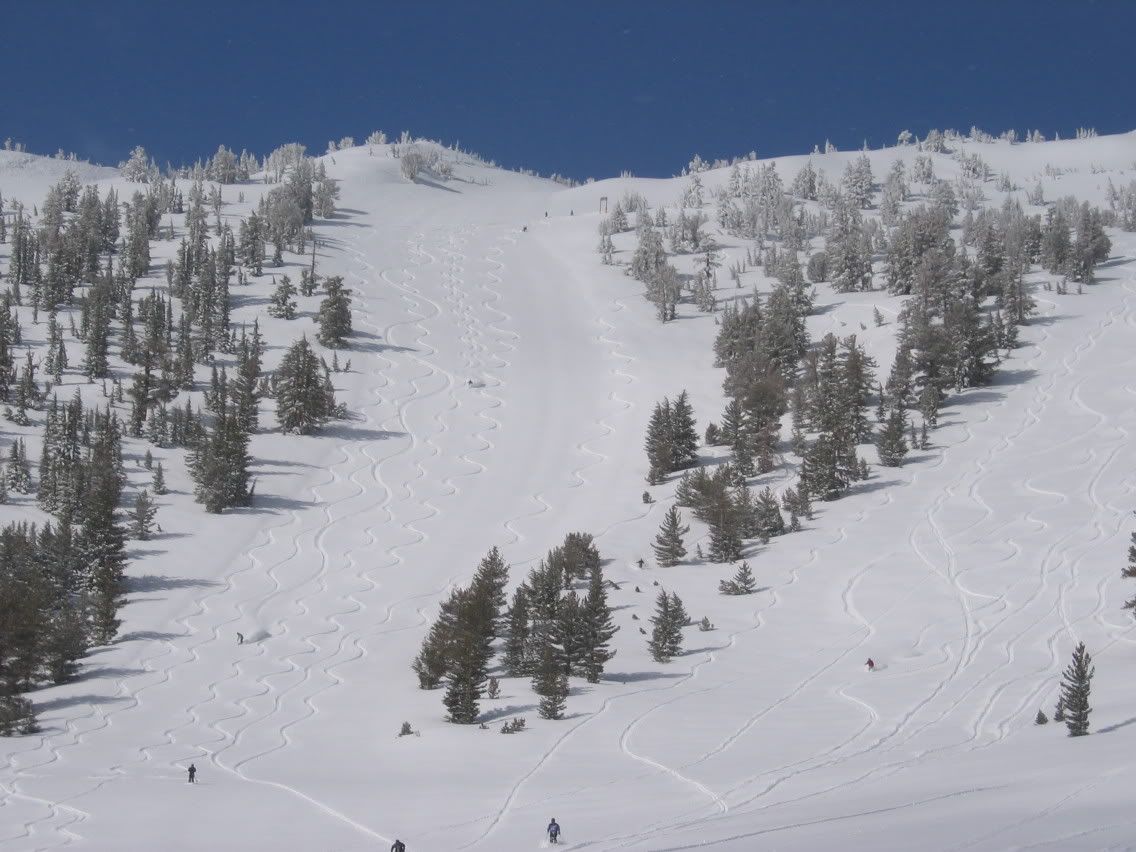 After I got Some I has a freind Snap a few pic's This is Fuse @ High Noon.
You could ski On IT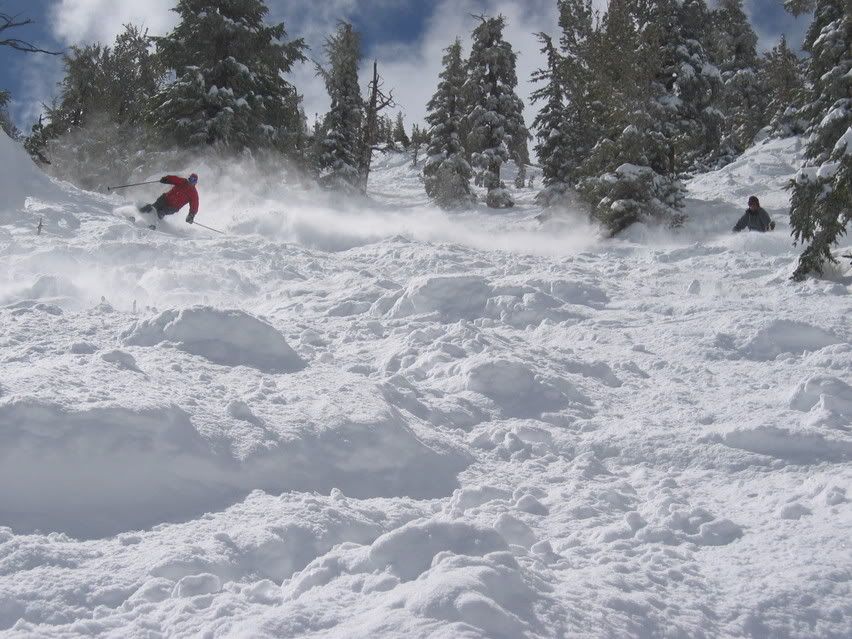 Or In it
It was good BYE