I think everyone's been so cranky lately not because of the Olympic Alpine Skiing results, but because we haven't been seeing enough
PICTURES OF SKIING!
(Paedde's Ski Safari nonwithstanding, of course. Those photos are epic. Check them out in the Trip Report Forum.)
So let's start posting some of our best photos and keep 'em coming 'til spring!
I'll start, even though we haven't taken many photos this year. Maybe it'll inspire somebody to post something I can drool over. (And I am not looking for guys in banana hammocks to drool over, thank you.
: I am looking for epic snow and epic skiing). Hopefully I can post something a bit more exciting in a week or two, as we're planning to be better about taking the camera and actually getting it out when someone is skiing something interesting:
Vail, on an epically cold day in December. I know it's all pose-y, but my friend took it for a reason. . . Note that there is
almost
no one visible on the hill behind me, even though we're in the Northwoods area. Now
that's
an epic day. Vail to yourself.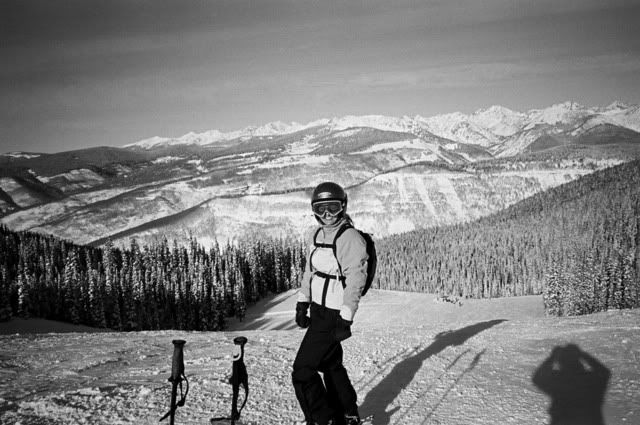 Powder on Ghenghis Kahn at Vail, February. One of those tracks is MINE! (And not the one traversing. . . if I had any skill with the computer I would make a little arrow and show you!)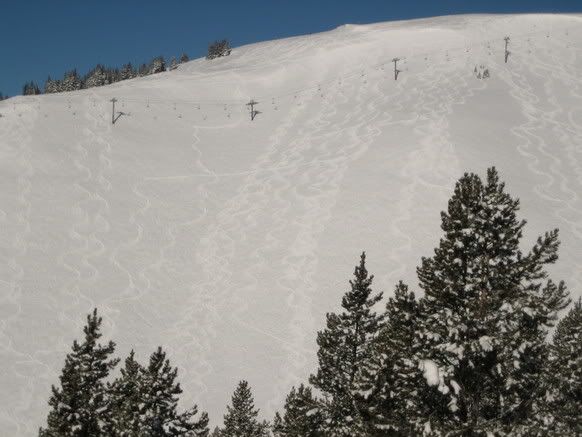 Mollmeister