Quote:
Originally Posted by Highway Star
You're only proving my point: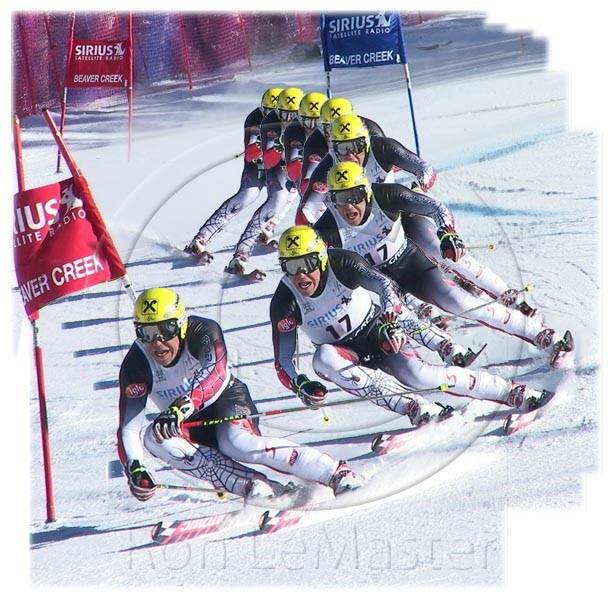 Note how Mr. Maier's inside ski is not particularly bent, and not fullly carving like his outside ski. He also has the vast majority of the centripetal force he is generating on that outside ski. These are not 50/50 railroad tracks.
I am not advocating skiing a flat inside ski. It's only teaching drill to get people to feel what carving a turn feels like. How about some reading comprehension?
Ooooo....you hang around a coach.....oooooo. Wop te do. Well...my brother's old coach is the US snowboard team's halfpipe coach....what's that make me.....jack squat.
Look HS, you said keep your ski flat! You said it!!!!!!! Don't say you didn't! You didn't say it was a drill!!!!!!!
Obviously your are feeling bad because of your non-comprehensive 50/50 comment. Something I never even said or even hinted at! I never quoted any percentage, that was all your pipedream. I never said a word about 50/50. That was all your BS,HS!
if i said MORE on one ski than the other that can't be 50/50, now can it?
So what, Maier has 80/20 weight distribution. or 90/10 or 60/40 on that shallow a slope he probably has more on his inside ski than you give credit for.
I SAID MORE WEIGHT ON THE BIG TOE EDGE OF YOUR left (OUTSIDE SKI)THEN ON THE LITTLE TOEEDGE OF YOUR right(INSIDE SKI)
Yeah!!!! I'll pay attention to Highway Star over a proven successful race coach! Get a grip man!