I posted 2 weeks ago about acquiring a binding attachment boot for a vice sorta like the skiman method, but $10 of material and hardware can bring about similar results....
Material:
Lumber 3/4" thick x 4"X3ft
4" L brackets (2)
1/4"x1" Bolts (6)
1/4" wing nuts (2)
1/4" screw nuts (4)
Total cost $9.93
Already had carpentry clamps so didn't have to purchase...
The tip/tail supports aren't made yet, but a stack of old books/ etc etc can be used...
I just traced the shape of my ski boot bottom on the piece of wood and used a jigsaw/sandpaper to make a replica...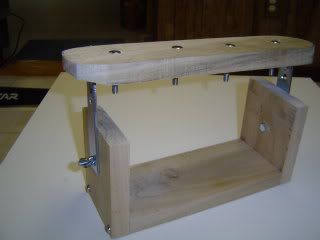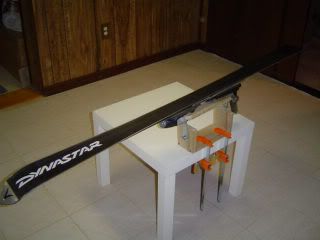 Flip 90 degrees for edge work