Quote:
Originally Posted by Mom from the Tropics
1) ...I am not just drawn to the snow or skiing...
2) By the way, she also enjoys gymnastics and swimming, but not quite the way she likes skiing.
3) In fact, the first time we were leaving the ski area, she wept for a good 10 minutes in the car ride going back home, saying "good bye snow, I"ll miss you"
..Yep, she is also quite the drama queen
1) I used to teach adult students who had recently arrived in Canada. Based on observation I can say there are two ways for someone to deal with winter:
The Successful Way
- getting out and being active in the snow (ski, skate, play in the snow with your kids and your dog, etc)
or
The Unsuccessful Way
- Try to avoid cold and snow. This leads to misery.
2) Gymnastics and swimming - sounds as if she'll be a natural for water-ramp training for jumping!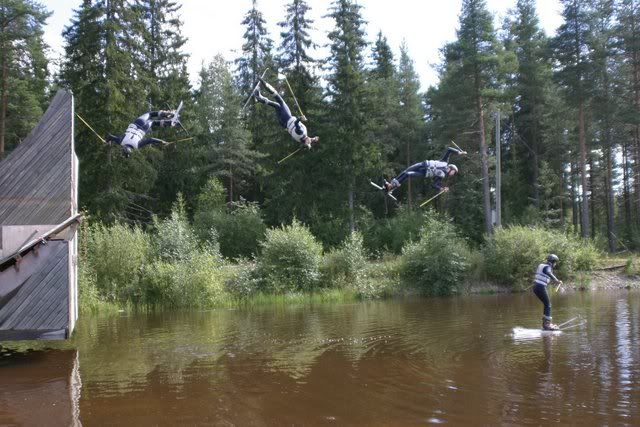 3) I used to feel depressed for
days
after ski season ended. Even at 42 I felt that same way when Blackcomb closed for the season (even though Whistler is still open!).