Quote:
Originally Posted by Atomicman
I see no flat inside ski. Aalso his edge angles are pretty damn matched. I do not see the A-frame. This is not A-frame.
Granted these are in a GS turn but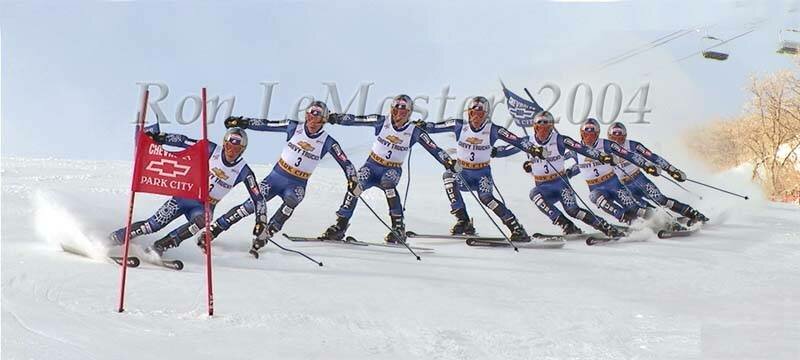 The A-frame/flat ski is during the transition. (third image back from the front of the pack)
And

image 4-5 from the left, he is on a flat up hill ski as the down hill ski is still on a slight edge and goes to a flat new inside ski even as the new outside ski is already starting to engage.
By the time he is in the belly of the turn both skis seem to be at close to the same angle.
Images used with permission from Ron LeMaster