2015-2016 Renoun Endurance 98 (v1)
121-98-115 r=22 @ 184cm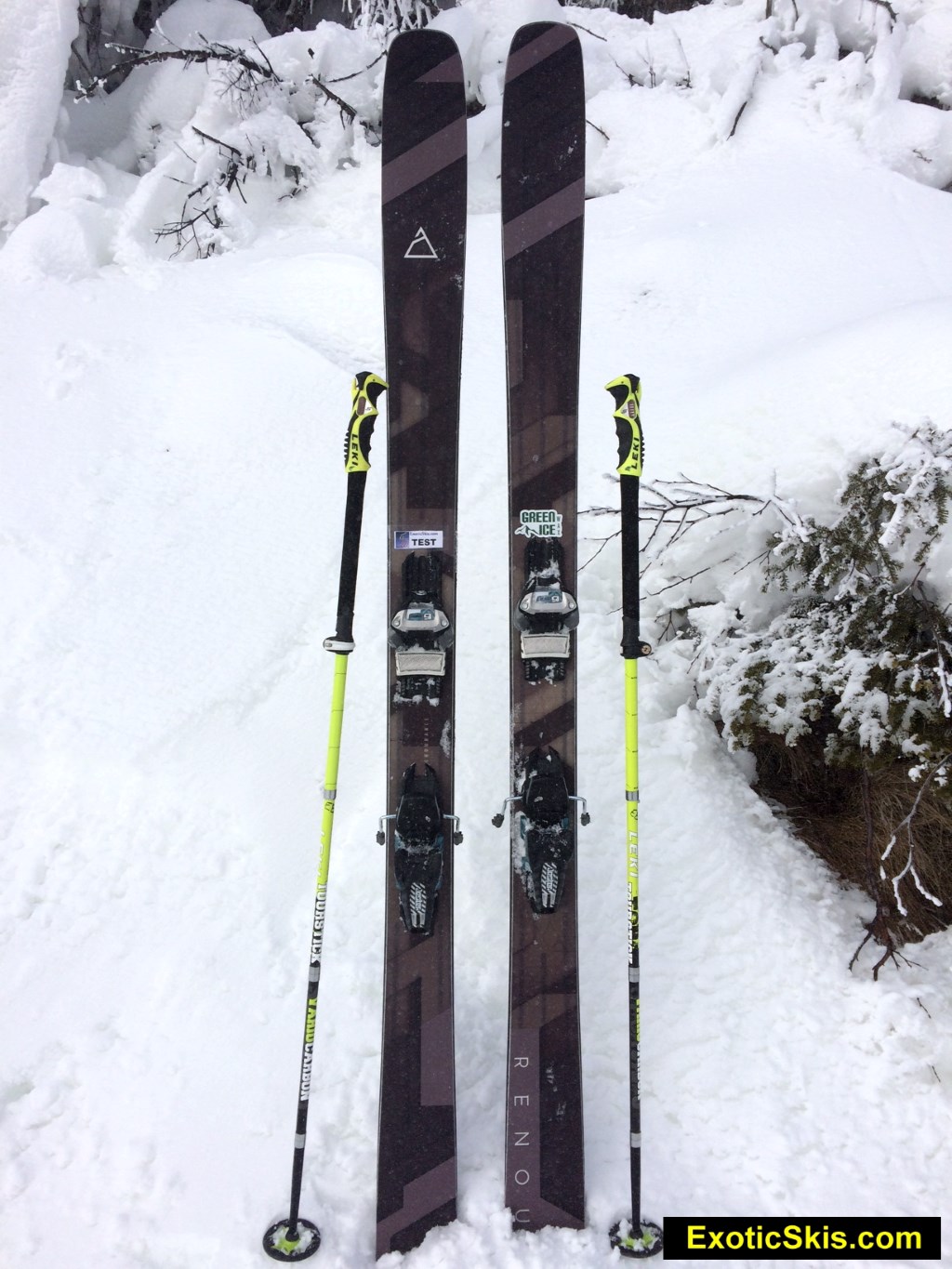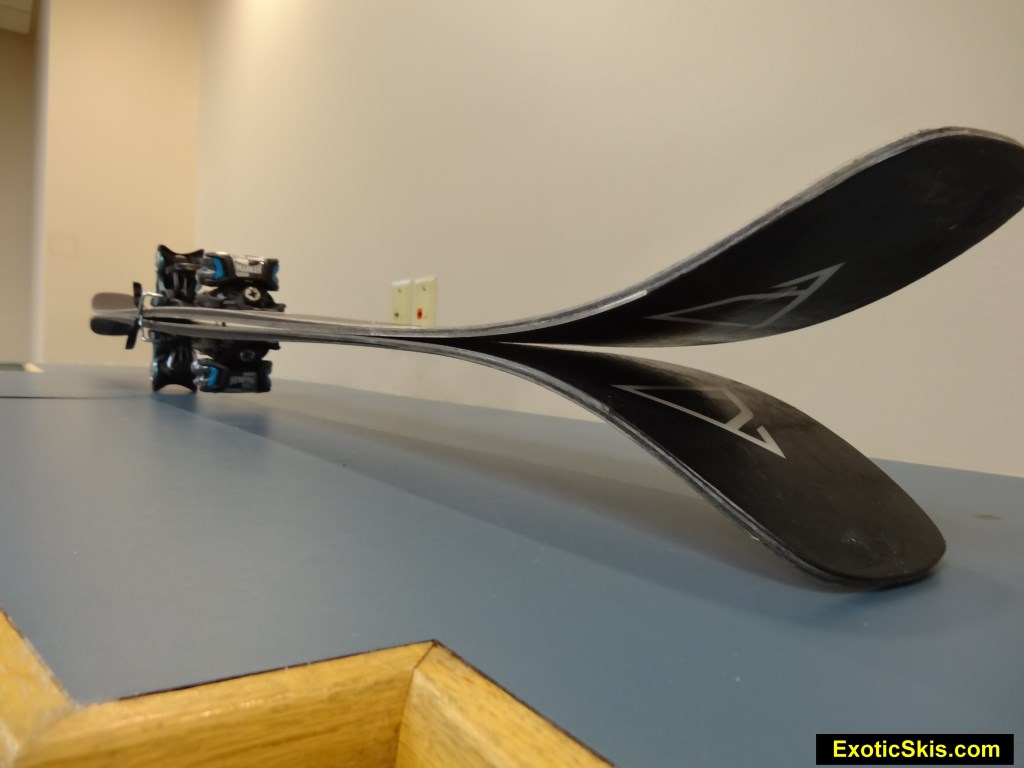 Manufacturer Info:
Renoun Skis
266 Main St.
Burlington, Vermont, United States
(802) 778-9163
http://www.Renoun.com
Suggested Retail Price (MSRP):

$1095 usd

Usage Class:

Rockered, All-Mountain

Rating (with comments):

(1="get me off these things"->10="I have to own a pair")

9+...(maybe a 10)... All-mountain, all conditions, wide array of skiers
8 for boilerplate conditions and deep powder

Background:

Cyrus is a Clarkson University engineering graduate who started his company in 2012, bringing his curiosity about material performance into his passion for skiing to start Renoun as a way to make a living doing what he loves.  Using a business incubator facility in Burlington, Vermont (USA) after working from various garages and dormitory rooms, Cyrus embodied the entrepreneur philosophy and methodology used by many digital startups in launching Renoun. 
The next step was finding a production partner to manufacture the designs he prototyped.  Naturally, Cyrus looked to Utopie in Quebec, Canada since they are the premier contract ski factory in Northeast America with state of the art facilities and skilled craftsmen creating successful skis for several small ski designers.  After working out the details and sourcing materials he needed, the first production runs of the Endurance model were offered to the public in 2015, with constant tweaking of the design as feedback from the skiers returned to Cyrus. 
While Renoun won the 2015 ISPO innovation Gold award for its use of new technology, and we salute Cyrus for being one of the few tiny ski companies to win such an award internationally, we don't think tradeshow designations and awards should factor into a buying decision all that much.  There is too much hype and marketing pressure in the industry which is self-congratulatory to put much stock behind it.  That being said, congrats to Cyrus from our tiny state of Vermont! (yes we are based in Vermont and love it when local guys do well!...full disclosure). Energetic, enthusiastic and very intelligent, Cyrus embodies the new generation of ski companies sprouting up around the World.

Manufacturer's Description:

"Marveled for its innovative and award-winning design, the ENDURANCE 98 is our flagship ski with nothing left to chance.

Perfected after years of R&D, the ENDURANCE 98 was the test bed for a technology that would deliver what some call the first "adaptable" ski in the world.

When the ENDURANCE 98 launched, it was an instant, international award-winner, sweeping the ISPO Gold only months after its release.

This patent-pending technology, dubbed HDT™, is known for its ability to adjust in real time to the skier and the snow conditions. Any skier, any snow. It's the most functional and versatile ski in the world.

On the slopes, the ENDURANCE 98 is light and playful in softer conditions, yet rock solid and sturdy when things get rough. Thanks to HDT™, the ENDURANCE 98 offers a flex pattern on demand. It's the best of both worlds and a totally new skiing experience.

The ENDURANCE 98 is the first ski made with HDT™, and that puts it in a category by itself. In this case, we think that's the best place to be."

Technical Ski Data:
Laminated aspen wood core

"HDT" non-Newtonian dampening material (8 inlays)
Full carbon layer
Triaxial fiberglass
UHMW sidewalls
1.8mm edges (not full wrap)
Bindings and Boots Used:

Marker Jester demo bindings
Salomon S-Max 120 boots.

Pre-Skiing Impression:

Our test pair of the Endurance (version v1...the 2016-2017 model may have slightly lowered tip and tail rocker...testing underway as this test is being written in March 2016) showed excellent workmanship and finishing, supporting Utopie's reputation as a serious ski factory producing top-quality products.  The semi-matte topsheet has peek-a-boo see-through sections showing off the raw core with its HDT dampening material routed into pencil-width segments positioned at various locations along its length and width. 
The graphics were subtle and universally regarded as handsome and cool by everyone who saw the skis.  Bases and edges were finished nicely right out of the box and were skiable with no additional work other than waxing.  There was a fairly significant tip rocker, moderate camber underfoot and moderate early-rise tail indicating this ski will feel a bit shorter than its 184cm length on-snow.  Hand flex showed a fairly soft tip and moderate to soft midbody and tail flex with nice progression and a damp feel without being heavy. The rebound snap and response was moderate, but as we later found out, belied the high performance in the chassis.

Test Conditions:

Eastern corduroy, packed powder and hardpack groomers & boilerplate.
Summary:

The Renoun Endurance is perhaps one of the most versatile and rewarding all-mountain designs we have tested at ExoticSkis in 11 years, and we have skied a pretty extensive pile of skis over the years, so we don't say this casually.  While the general nature of the ski is compliant, fun, easy and energetic without requiring athletic input from the skier, it's ability to deliver super-rewarding high performance traits when pressured at high speed and intensity makes it one of the unique skis on the market in 2016. 
At slow speeds, it can noodle about in bumpy terrain or trees with different snow conditions just as easy and happy as you please with very responsive edge-to-edge feel, making it suitable for intermediates learning new skills and energy levels, yet can lay down GS-like trenches into the groomers when laid on-edge and pressured, delivering a secure and exceptionally quiet ride at high speeds by experts craving the adrenaline rush. While many skis this compliant and fun at slow speeds become unglued and a bit insecure at high speeds or high-pressure situations, the Endurance actually becomes quieter the faster you go....which is unusual and addicting.
This unusually wide envelope of high-performance behavior at slow and high speeds is what sets the Renoun Endurance apart from so many other skis in this category.  While it costs approximately $1,100 usd, it outperforms nearly any ski in its category, and has an appeal to a wider audience of skiers whether they are advancing intermediates, experts or "retired-to-the-good-life" ski enthusiasts.
The Endurance has a definite bias toward more off-piste and 3D snow than hardpack, but it excels at surfing through cut-up snow with directional integrity, yet grips nicely and predictably when needed. This was the one ski we loaded into the car no matter what the conditions unless we needed a dedicated race-carver for bulletproof surfaces or fat powder ski for the fresh dumps of snow...in other words, pretty much every normal day. Big thumbs-up for Cyrus. He just raised the bar for all-mountain ski design in 2016 while being a super-motivated, super nice guy in the process.

Hardpack and Boilerplate:

The Endurances ski a bit shorter than their measured length since this version has a fair amount of tip rocker (this may be adjusted as more feedback comes in from customers and testers).  They have what we here in Vermont would call "pretty darn good grip" on the hardpack, but not in the category of an SL or GS racecarver. Grip initiates easily and consistently and lets you know how much security you have underfoot at all times...no surprises or unexpected wash-outs (even in stock tune). A light tune brought the level of grip up several notches without harming ease-of-handling..which is nice.  You can switch edge-to-edge quickly and on-demand without any protest, and the grip delivered is nicely balanced along the length of the ski.
Once you set the edge into the surface, it can be feathered in or out of the desired grip intensity nicely, and if you punch it, the ski responds quickly and with enthusiasm, making it fun the rip the early morning groomers at high speeds. Predictable grip in tight situations at lower speeds was always available, making the ski fun and secure for non-experts looking ot venture into different terrain that might be firm underfoot.  Vibration control was unusually superb for an all-mountain ski with a bias toward off-piste fun and games...essentially on par with dedicated racecarvers designed for damp, quiet hardpack performance. 
Overall, hardpack performance was very impressive for a ski with such easy-going slow speed handling traits, and it seemed to change its personality at higher-speed GS turns under pressure by being dead quiet and full of confidence.

Mixed Conditions:

Here is where the Endurance really shined.  While some skis are crud-cutting, directional freight trains with unwaivering integrity if driven under a steady hand with authority, and others are surfy, loose and a bit flappy and unsettled as they get knocked around by clumps of snow and criss-cross ski tracks, the Renoun Endurance has a really well balanced ability to traverse mixed materials by absorbing the hits with minimal deflection and staying on track without beating up the pilot.  We thoroughly enjoyed the way these skis essentially "disappeared" from underfoot when cruising the cut up fresh snow or skied-out late-day junk of various consistencies.  When a ski disappears from underfoot, that means we can think about where we want to go and not think about piloting the ski...it just does what you want, when you want... without any serious effort and without any surprises or protest.  That's fun. 
We suspect (or want to believe anyway) the HDT dampeing material allows the ski to have a soft and forgiving forebody flex and rockered tip design, yet manages the impacts and vibration along the ski's chassis to deliver a directionally-secure ride in potentially flappy conditions.  The deflections are minimal and never really threaten your trajectory or pitch and yaw of the ski in the snow, and we liked that...alot.  The ability of the Endurance to rail GS turns on groomers yields a benefit in the chop since you can bring the speed up a few notches and boogy through mixed surfaces with confidence.  High speed runs through chop have a slighly lower speed limit than those skis in the freight train crud cutter category, but are impressive considering the easy-going nature of these skis.
Bumps:
The Renoun Endurance is easy-going in the bumps thanks to its soft tip and rockered forebocy, yet has a nicely responsive feel underfoot and a fun pop in the tail when you load it up and release, making jack-rabbit runs in bumpy terrain really darn fun and easy.  The tails never seem to hang up and directional changes are always available...you never seem locked into one direction if you don't want to be. Responsive feedback is nice underfoot, and you never feel like you are being beaten up by the ski in the bumps.  Fun is the best word to describe the Endurances in the undulating surfaces.
Powder:

Due to a particularly bad snow season in Vermont, we only got a couple days on these skis in powdery conditions, but our initial impressions of the ski's rocker profile were proven correct since this ski works really well in soft conditions...even at 98mm underfoot.  The HDT dampening material might have less influence on the ski in slow-flexing, near-zero vibration situations found in powder, leaving the shaping and rocker-flex profiles to do the majority of the work, but we will leave that argument to the engineers in the crowd. 
What we do know is the Endurance is an easy-to-ski, fun-filled and a playful ride in soft snow.  Easy to float, easy to bank, easy to slush sideways on-demand...all good traits.  The Endurance is not a super-shapely design, having non-radical sidecut differences between the tip, waist and tail, so it delivers a more directional ride in soft snow than some of the more surfy-darty counterpart designs. 
The nice thing about the Endurance is its balanced approach to on-piste and off-piste behaviors. The ride in powder is super fun and pleasant, slightly nicer than other 98mm category all-mountain skis, yet when you run out of powder and return to the skied-out or groomed surfaces...it rails and plays equally well.  When it snows a bunch and all you have is a pair of 98mm Endurances, you are super happy with the way they ride.  You might crave a fatter ski when it dumps...yes, but you will never be unhappy with the Endurance in powder conditions...it works, and works really well for its dimensions.  Again...this is a ski that works well on the groomers, works well in the chop...works well in powder....do you see a pattern emerging?

Analogies: ("This ski is like...")

A new-age, revamped multitool made with the latest materials by modern engineers who use it every day themselves.
Quick Comments:
Playful, agile and all-mountain spunky at slow and moderate speeds with great feel underfoot and easy manners, yet they lay down crisp, accurate GS-like arcs at race-pace when asked…almost like two different skis.  An important observation: The faster you go, the quieter they get….very unusual and seductive.
Playful, loose and energetic at low and moderate speeds
Easy to handle, non-demanding
Nicely balanced fore and aft with excellent feel underfoot
Unique personality since the faster you go, the quieter it gets.
At high speeds, roll it into a high-pressure GS turn and it locks in and loves the ride, smooth and quiet, yet responsive and energy-infused, very unusual given it's playful and loose nature at slow and moderate speeds....dual personality.
Hardpack grip is good, but not super impressive with out-of-the-box tune, but out of the box is perfectly good.
Turn initiation is easy, engagement is quirk-free.
Turn finish is whatever you want...sloppy and loose, or cranked in and quick-release.
"Fun factor" is very high...
More off-piste bias than groomer-carver for all-Mt. design
Easy to throw sideways...even with its camber underfoot.
More directional than super-surfy.
Jib DNA feel and mounting point, with all-mt mannerisms and speed affinity.
Comments From Other Testers:
Jamie Stewart:

Conditions: 7-12" of powder on top of a sub-optimal, firm/thin base.

"I tried to go into this review with objectivity, but I was in love with this shape as soon as I saw it.  For a mid-fat all-mountain sort of ski, this thing is right up my alley.  Dimensions are: 121-98-115 (mm), Both the tip and the tail have a notable amount of taper and rocker, camber underfoot, and an elliptical sidecut radius measured in some way by Renoun as 22m.  

My first day on the Endurance was pretty much limited to powder, and its overall ability to float was on-par with what you'd expect from a 98mm waisted ski.  It did not afford effortless surfing like a pure-powder ski would have, but with the right balance it planed beautifully and it most liked to porpoised in and out of short turns with aplomb, from one powder-bump to the next.  The tapered tip really kept the Endurance from any hookiness at all, and with speed it could plane up on top of the snow in long radius drifty turns, if you wanted to.  It was a lot of fun and plenty playful on a day that could have easily warranted a fatter ski.

On the lower angle slopes loaded with cut up snow, the Endurance felt just as happy to do quick turns in the snow piles on the sides of the trail as it was being tipped slowly on edge and run into long turns, blasting over the top of the crud.  While the dynamic nature of the HDT damping agent built into the ski didn't whack me in the face, I think it does make a quite a difference in the ski's willingness to adapt.  In slower, playful, short turns, it definitely felt soft.  Which is fun, if you're going slow.  You can easily bend the ski into the turn, and pop off bumps, but I did not feel like the Endurance was lacking when I let it run a bit.  I think another day with some high speed groomed runs will show just how stable at speed the Endurance can be. "
Things I Would Change About This Ski:
 
Perhaps lowering the tip rocker a little for those skiers who haunt the groomers more than off-piste to get more true-to-legth edge contact feel and increased carving intensity...but we hate to change such a good thing...perhaps offer two versions of the Endurance ("low rocker" and "medium rocker") (please) ?

Short Answer When Someone Asks "What Do You Think About This Ski?":

The Renoun Endurance is one of the most versatile, fun and effective all-mountain skis to come out in many years and (at least in our mind) raises the bar on what people should expect an all-mountain design to do underfoot.  Easy, fun, secure, playful and rewarding.

Advice To People Considering This Ski:

Adjust your expectations and ask yourself not what this ski "can" do...but is there anything it "cannot" do that would make you not buy a pair?
Other Reviews:
PugSki.com:
http://forum.pugski.com/threads/thumbnail-review-2016-renoun-endurance-98.1040/
PugSki.com:
http://forum.pugski.com/threads/long-term-test-2017-renoun-endurance-98-v2.1518/#post-30290
TetonGravity.com:
http://www.tetongravity.com/forums/showthread.php/289029-Renoun-Ski-Company
EpicSki.com:
http://www.epicski.com/t/142733/anyone-heard-of-the-ski-brand-renoun
Pics: (click for larger versions)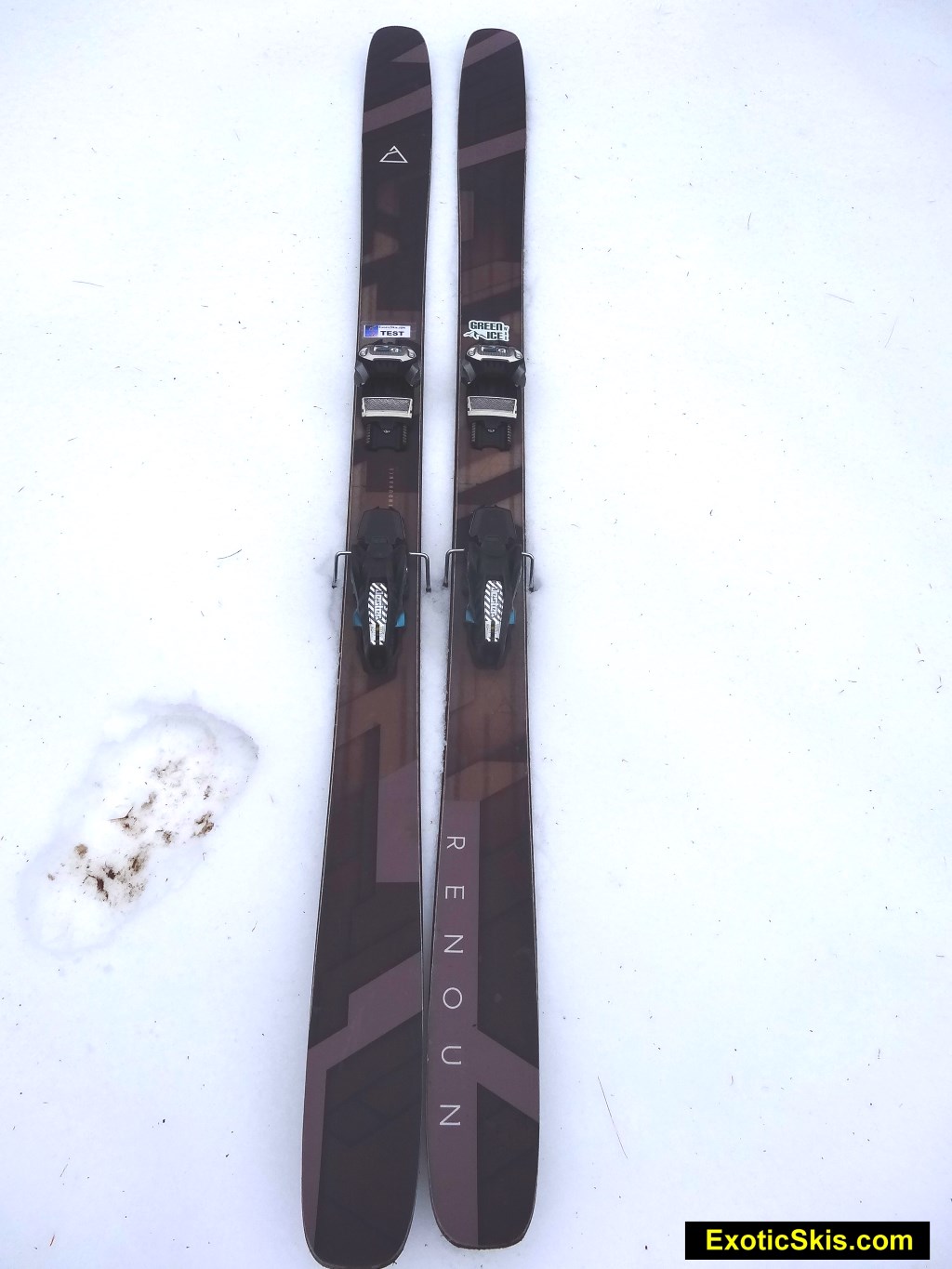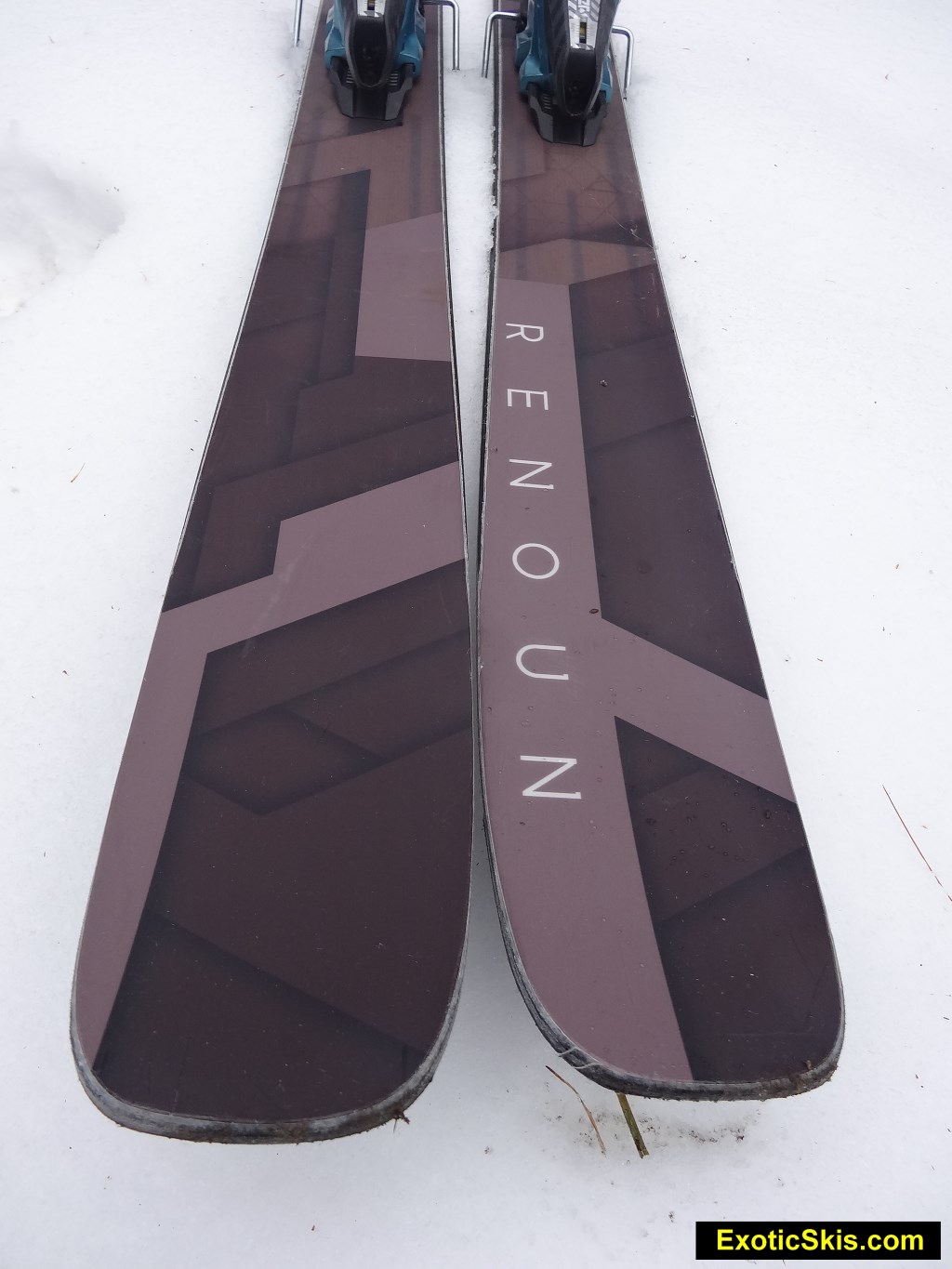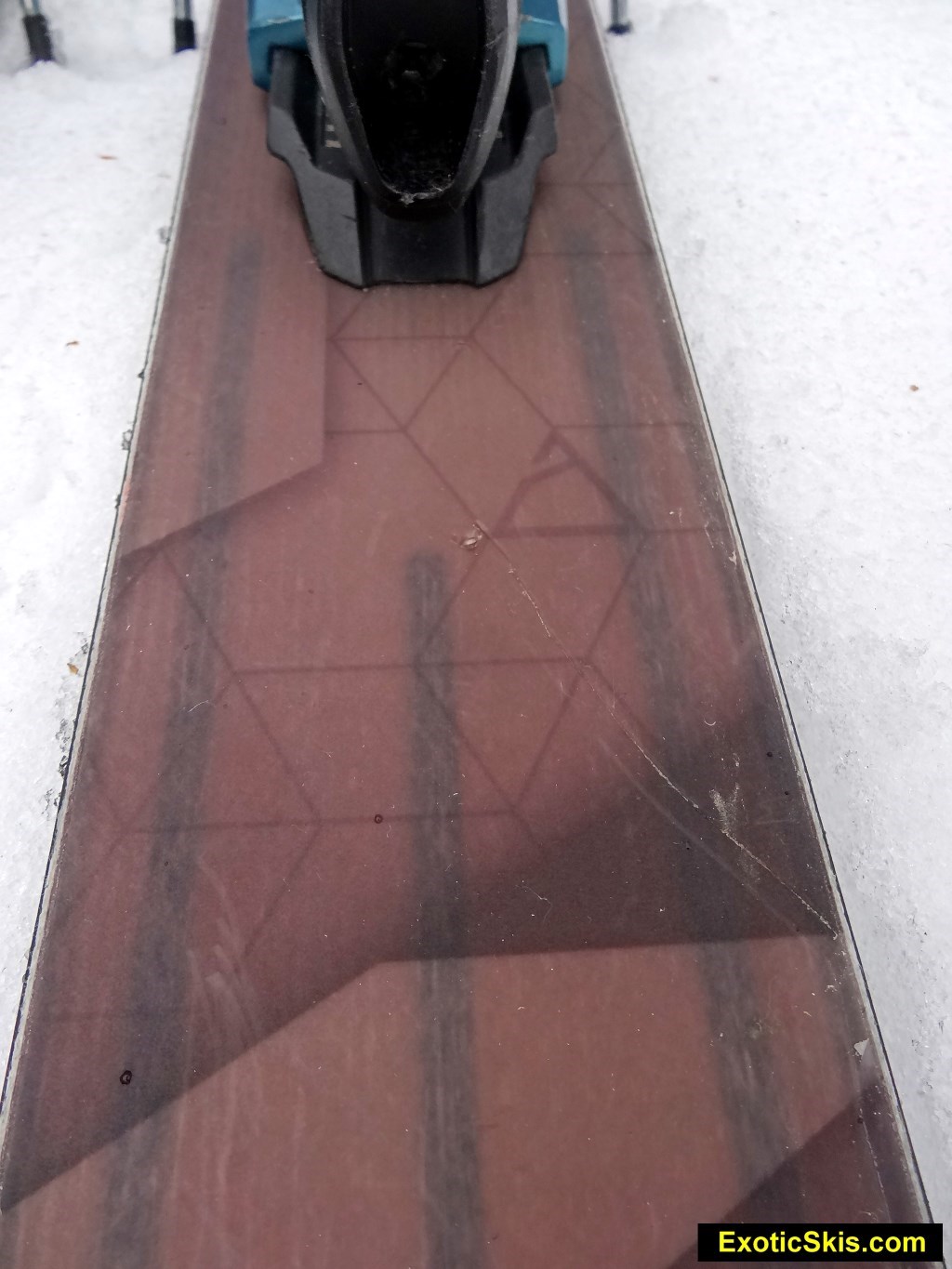 HDT inlays in the core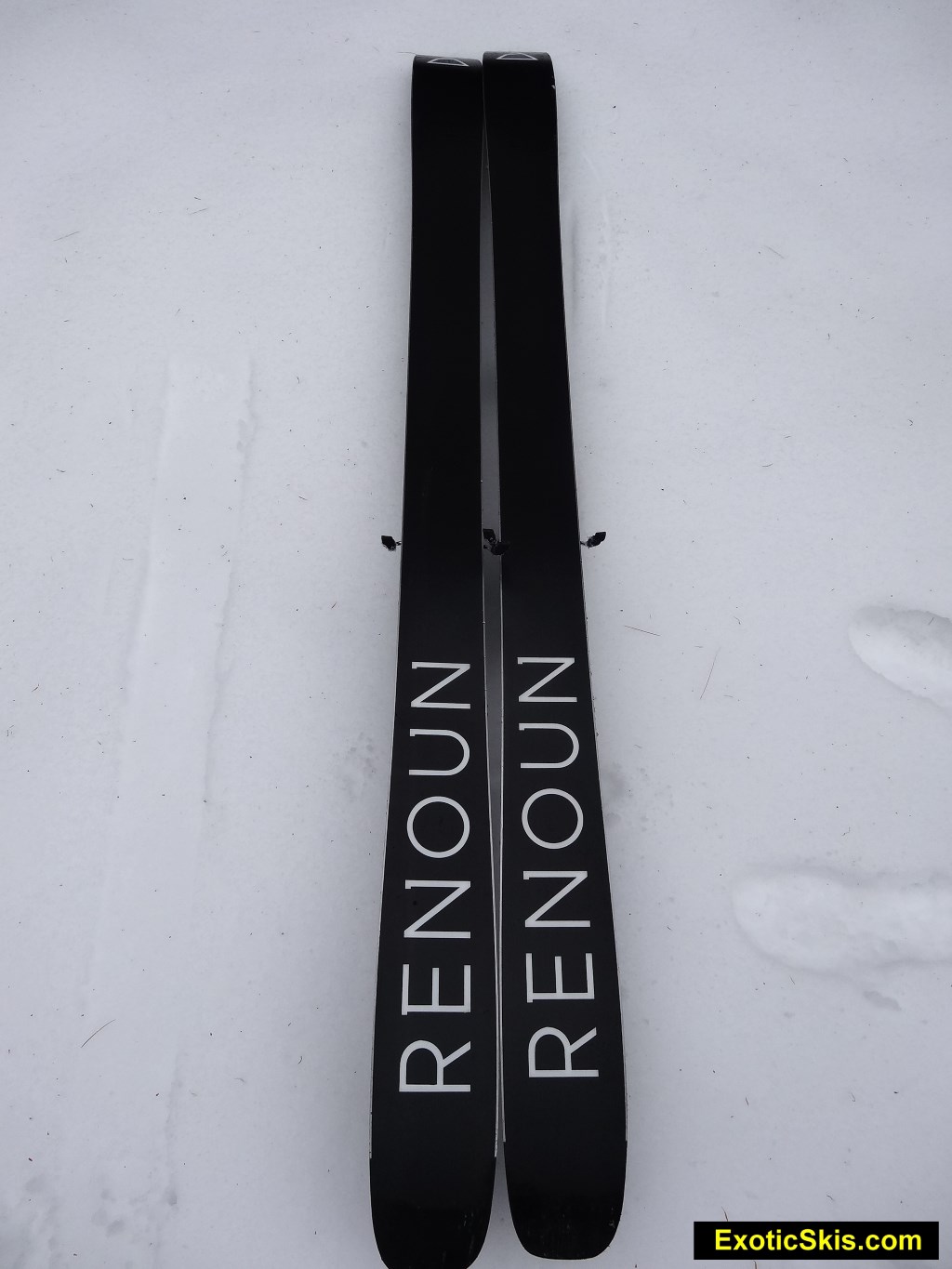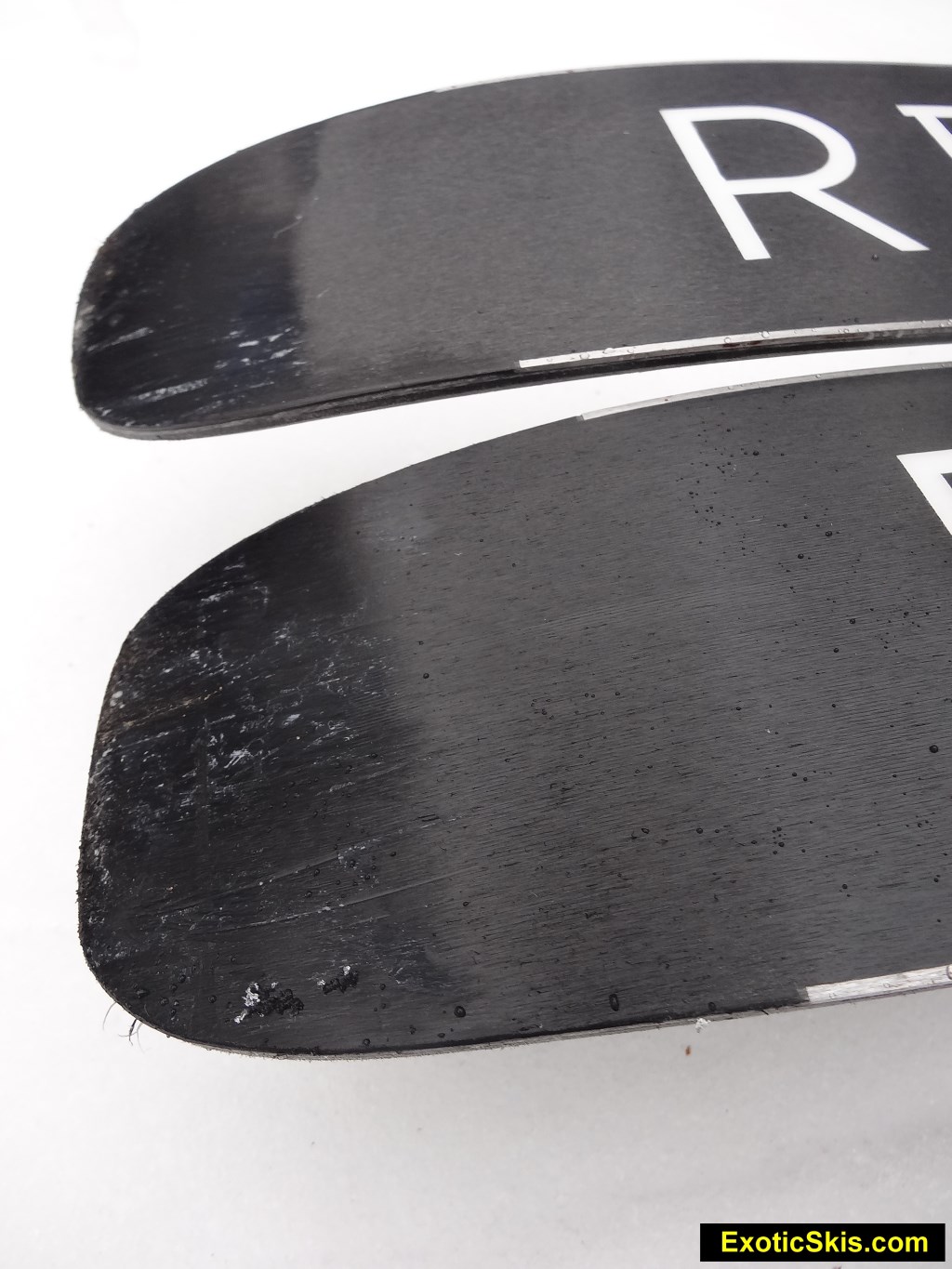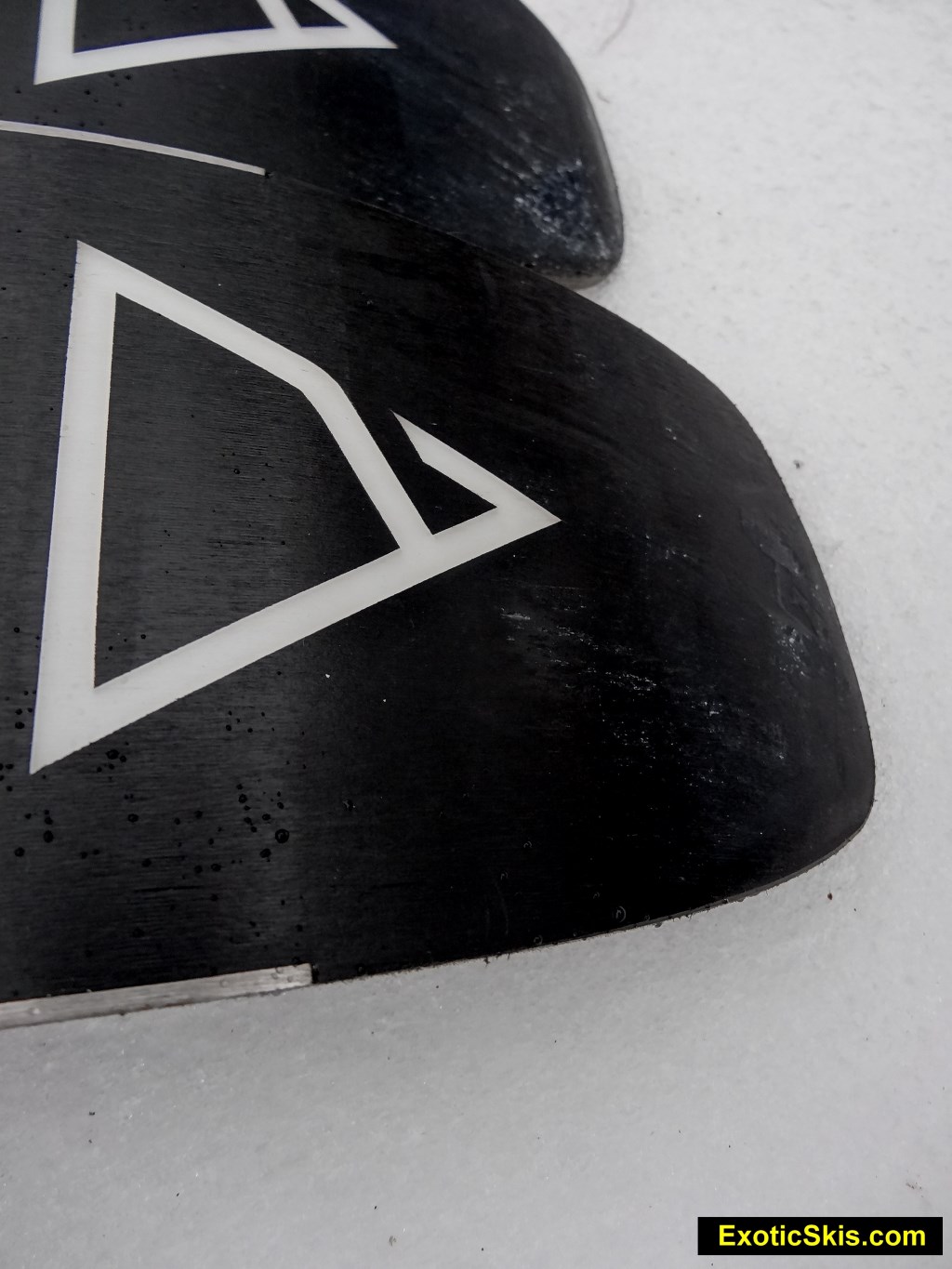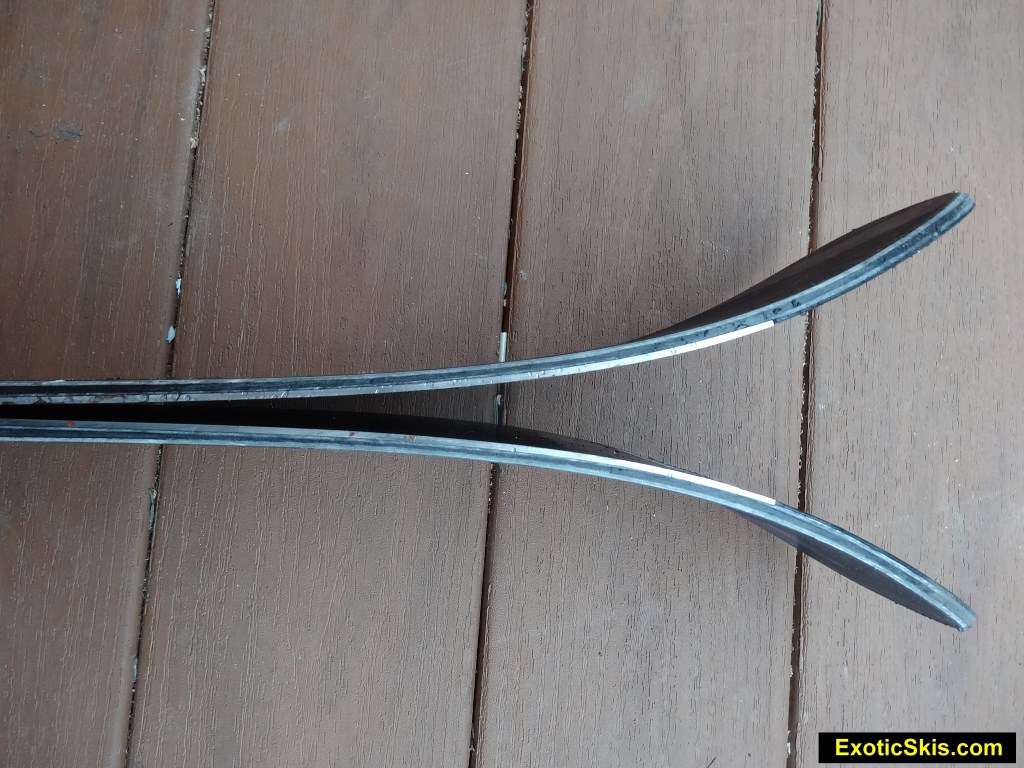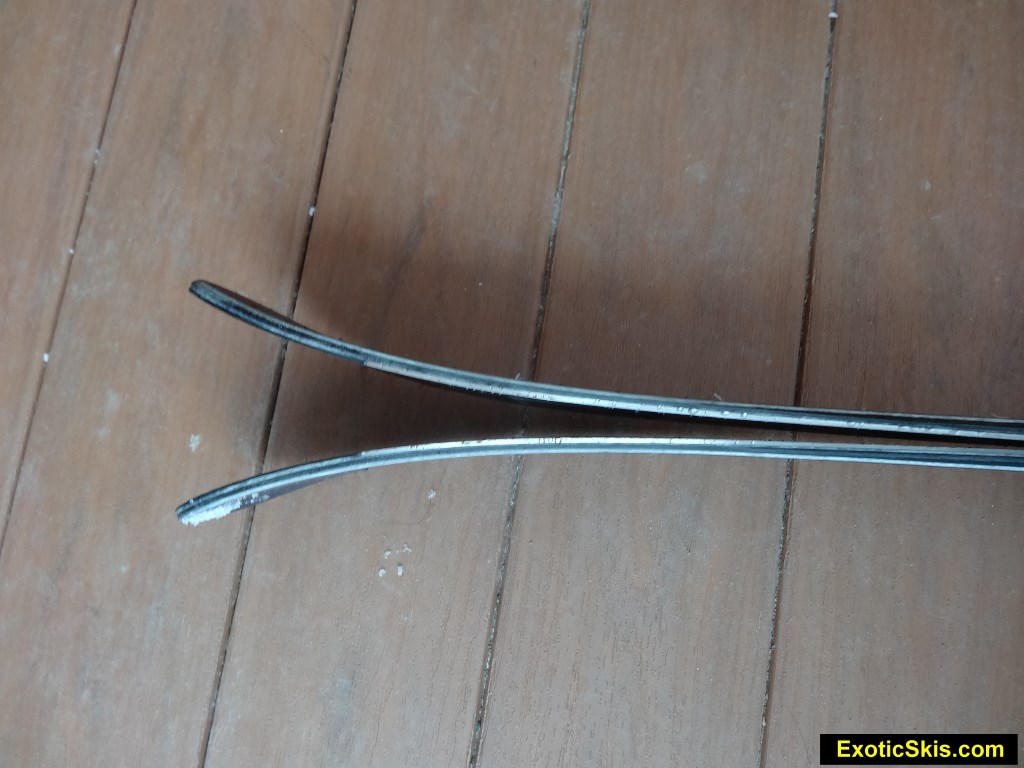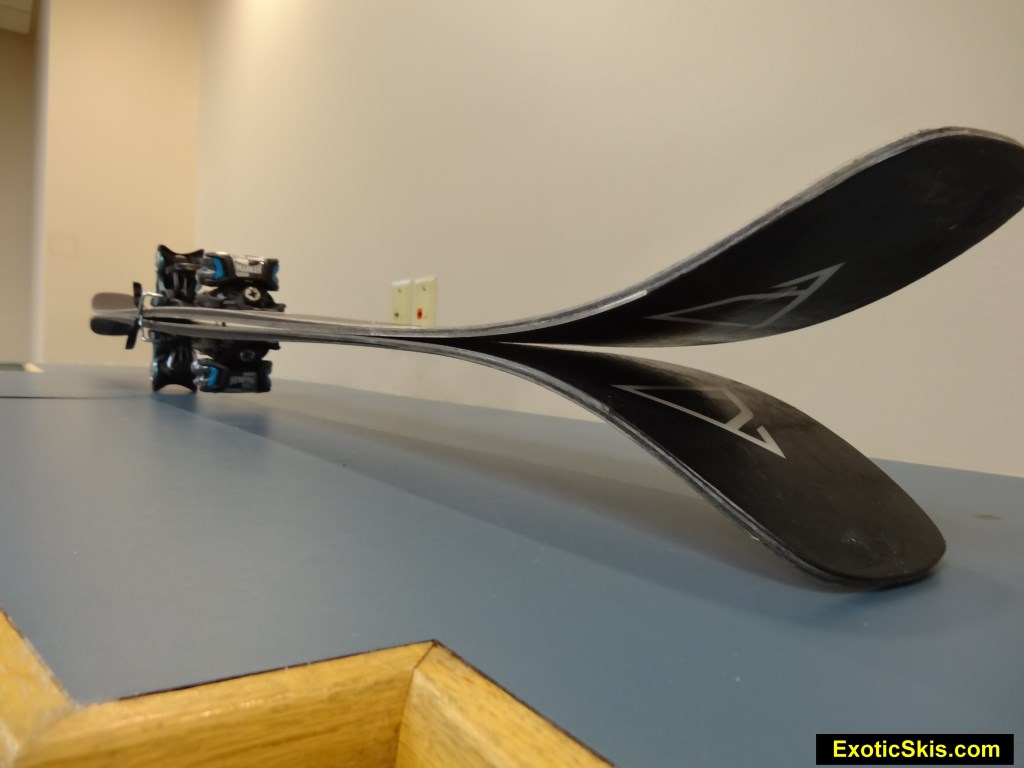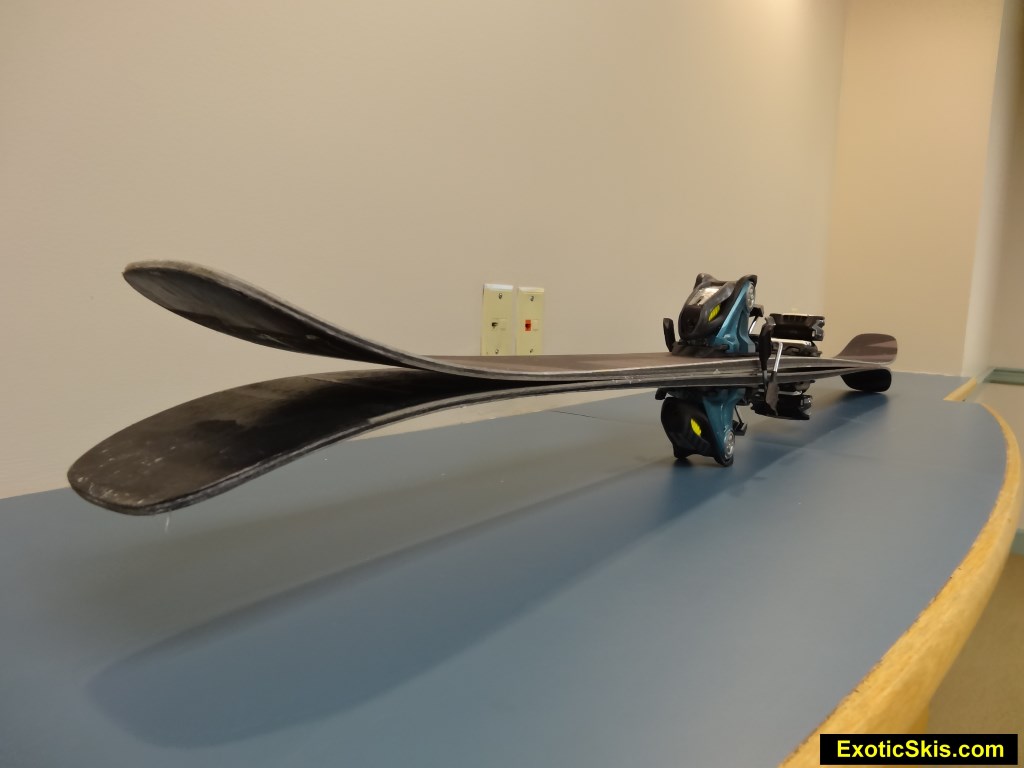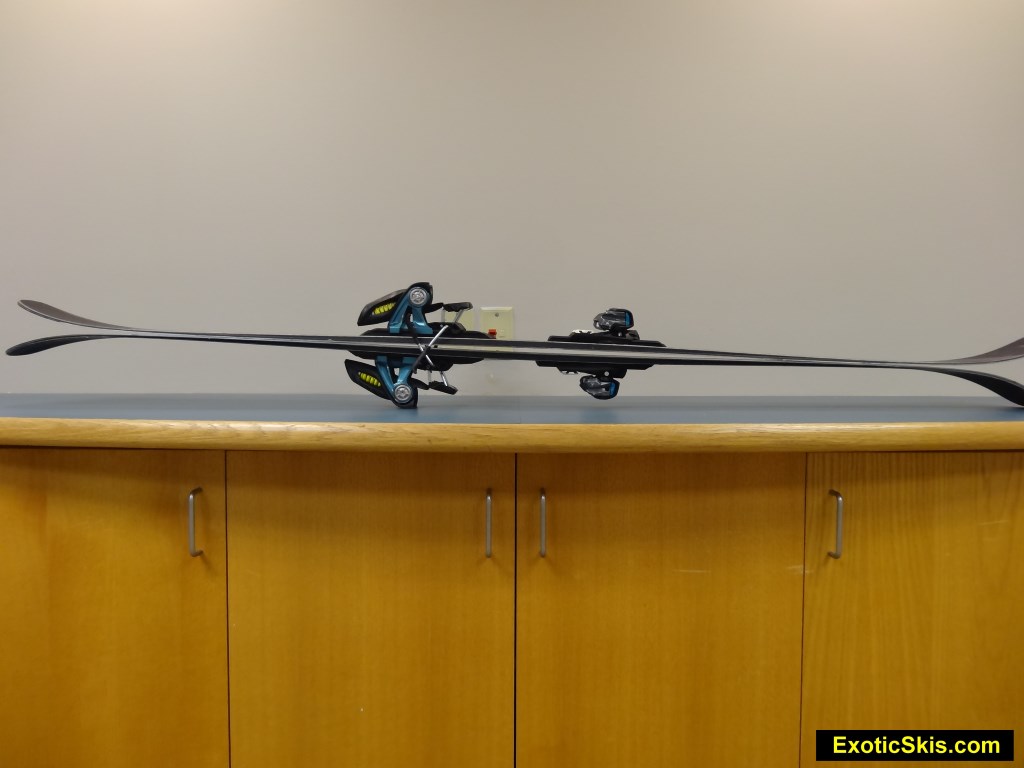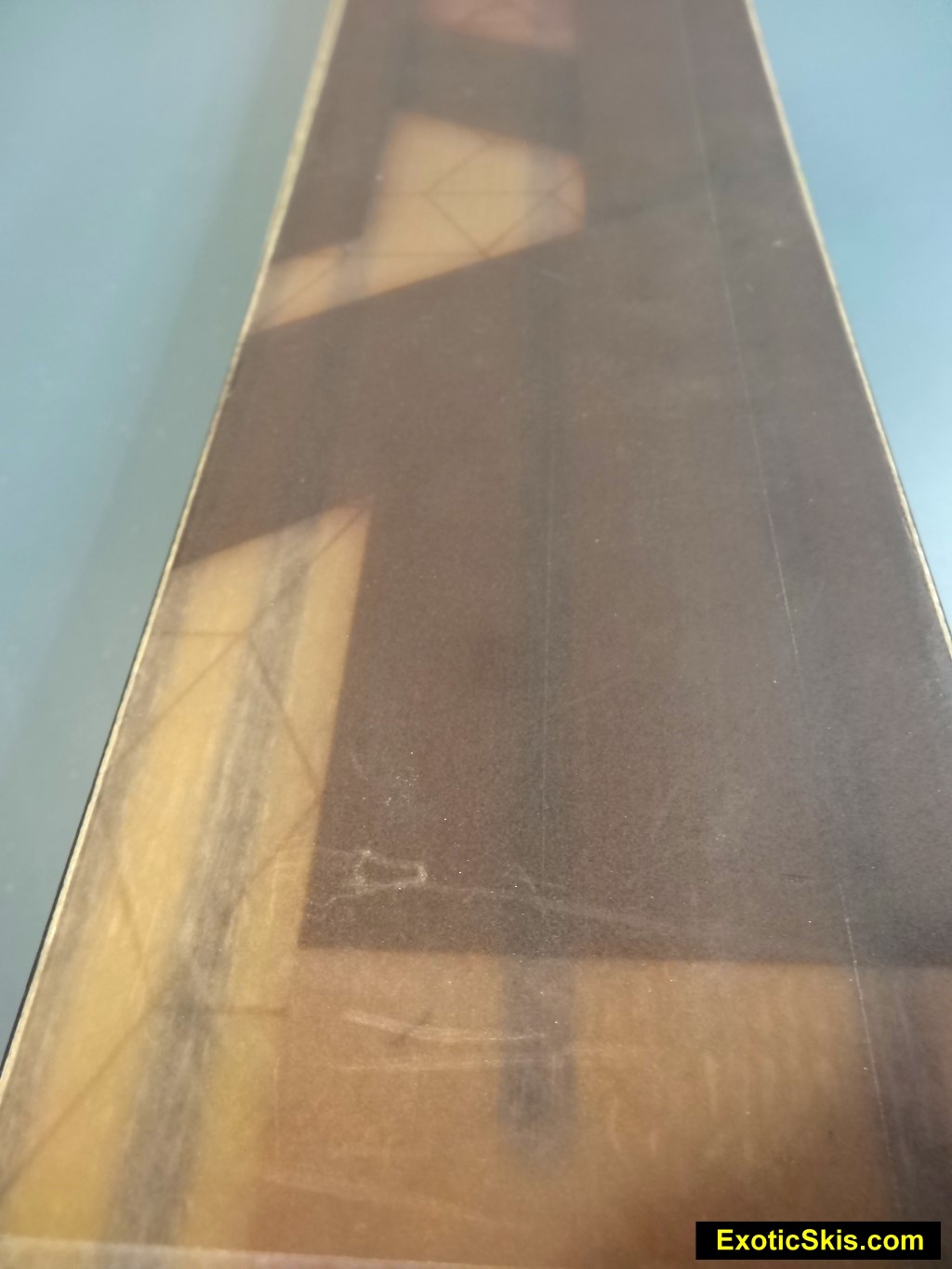 Core showing HDT inlays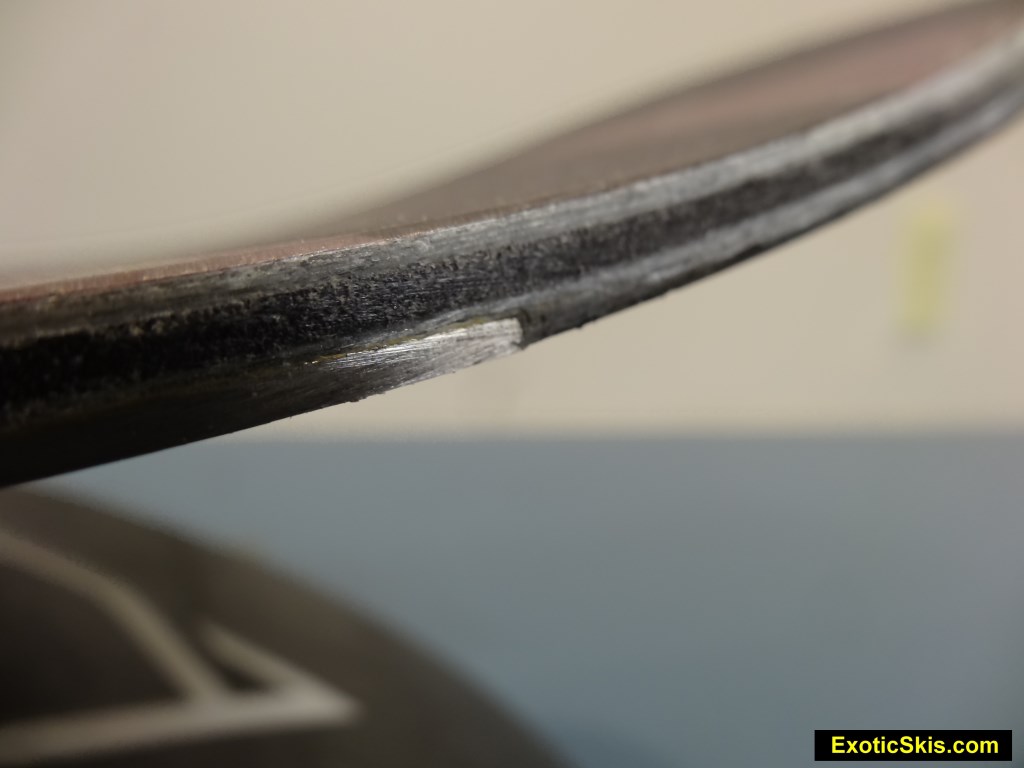 Construction finish closeup