For those who like to crank turns even when the powder is long-gone and are forced to haunt the frontside runs, A husband-wife team from the icy, windpacked Cannon Mountain of New Hampshire has come out with a set of seriously fun racecarvers we tested last season.

We tested both the Root88 and Root78 skis last season and came away thoroughly impressed with the superior grip, quiet, stable ride and nearly unlimited ability to take intense pressure in stride without wearing out the pilot. The torsional integrity, superb vibration control and feedback of their designs iare addicting for those who crave a racecarver that can be skied all day. 2016 will see the release of a lighter-weight, softer-flexing version dubbed the Zeta available in short lengths for lighter, less muscular skiers. Stay tuned for a review as soon as we can get a pair on snow. Watch SandwichTech Skis. Katie and Matt have something serious happening at their workshop.

Plus...they're made by a a couple of really nice people you can talk to on the phone about the layups they are using.
Summary:
We tested the Root78 for most of the last part of the 2014-2015 season in Vermont and New Hampshire and the level of excitement about SandwichTech's design and performance was unanimous by everyone who tried the skis.  These guys are on to something special for frontside skiers who crave a torsional integrity beyond compare, mated with excellent vibration control (
"vibration decay properties"...not "dampening" as Matt and Katie will describe it....we told you they were geeks...
) and calm, secure, confidence-inspiring grip and behavior at nearly any speed.  The faster you ride it, the more if feels at home.  Carving behavior is superb, with a quiet, elegant shape initiated automatically along the ski's length.  No hinge-flex, no imbalance, just smooth, pure, clean "carve-iture" behaviors. Addicting for carving freaks and speed merchants.  SandwichTech has some serious mojo happening in this chassis and people should pay attention to any ski coming out of their shop.
This is the same description as the Root88 we tested earlier...only the 78 is quicker, more nimble and less all-surface compatible, craving packed groomers more exclusively than its 88mm sibling.  Like the Root88 we tested earlier, the SandwichTech Root78s ended up being on the favorite groomer skis to go in the car every day we went out...so that says something important about these skis.
See the full reviews
HERE
....
See HeluvaSkier's comments from an earlier preview thread
HERE.
..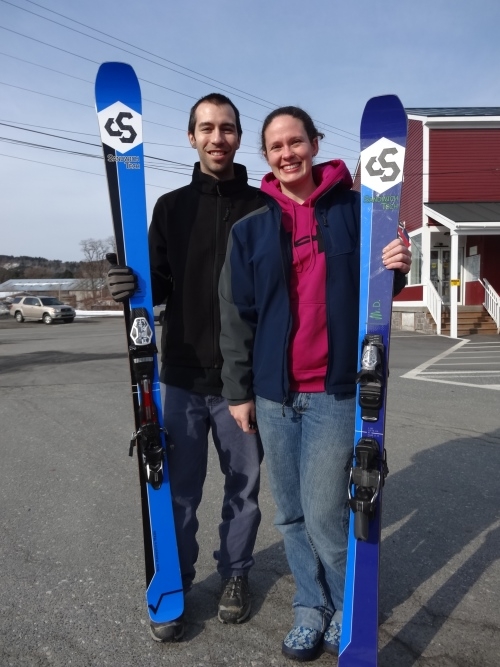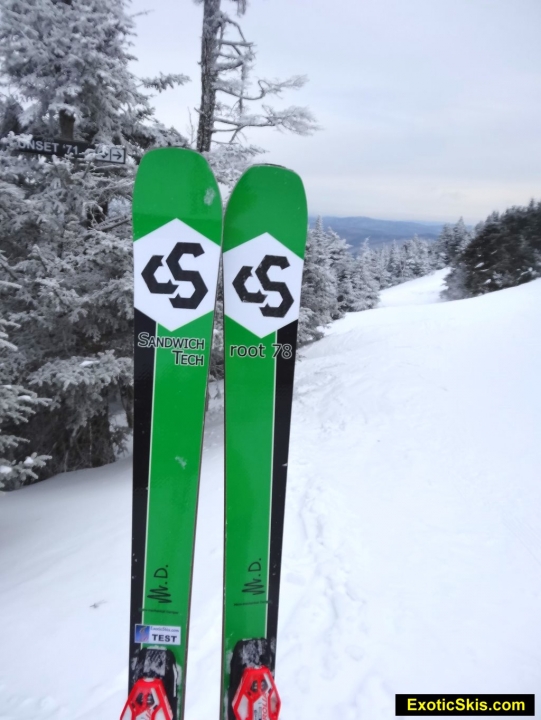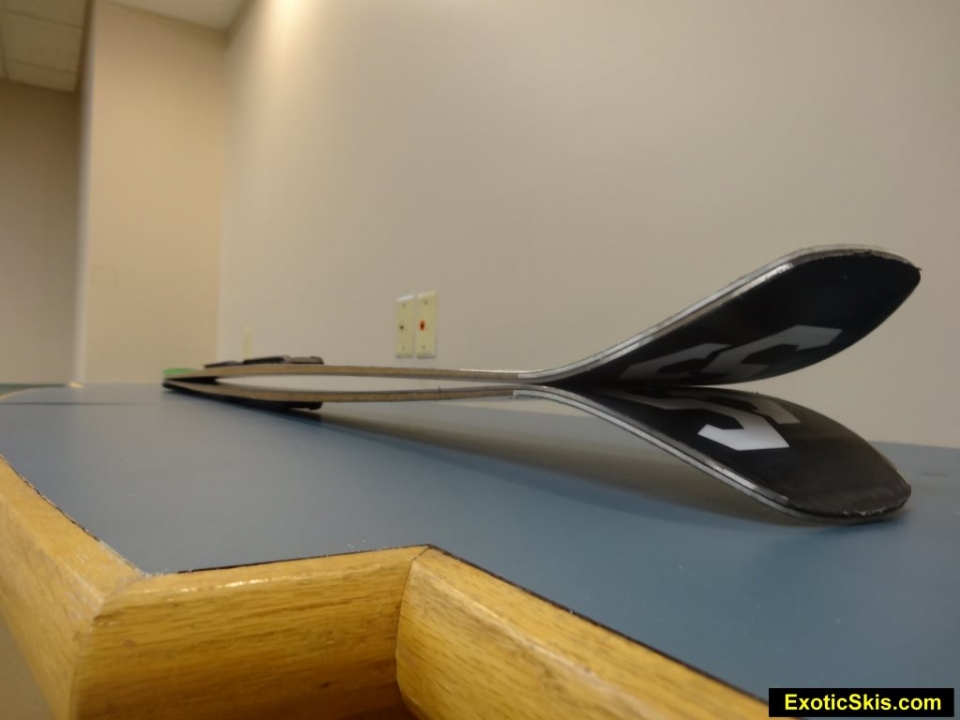 .