Product:
Amplid Syntax 2014-2015
Length Tested: 178cm
Dimensions/Turn Radius:  119-86-111 r=20.64m @ 178cm
Camber: Cambered
Binding: Demo
Mount point: Suggested

Environment & Conditions:
Location of Test: Vermont and New Hanpshire
Number of Runs: Dozens over several weeks
Snow Conditions: Powder (shin-to-knee deep), packed powder, hardpack, boilerplate, crud, bumps, groomers, skied-out powder, windpack, crust
Demo or Own: Demo
Tester Info:
Username: ExoticSkis
Age: 54
Height/Weight: 5' 11" 190lbs
Ski Days/Season: varies - usually lots
Years Skiing: 52
Aggressiveness: Aggressive(Driver)
Current Quiver: Edelwiser Speed, IDOne TTR and TTM, Anton UFOria XA and Carbon EX, Palmer P02, Romp 100, Praxis Concept, SkiLogik Frontside Burner, Occam Razor, Rockstar, DPS Wailer 112RP..etc.
Home Area: Vermont
Preferred Terrain (groomers, off-piste, trees)
2014-2015 Amplid Syntax 178cm
119-86-111 r = 20.64m @ 178cm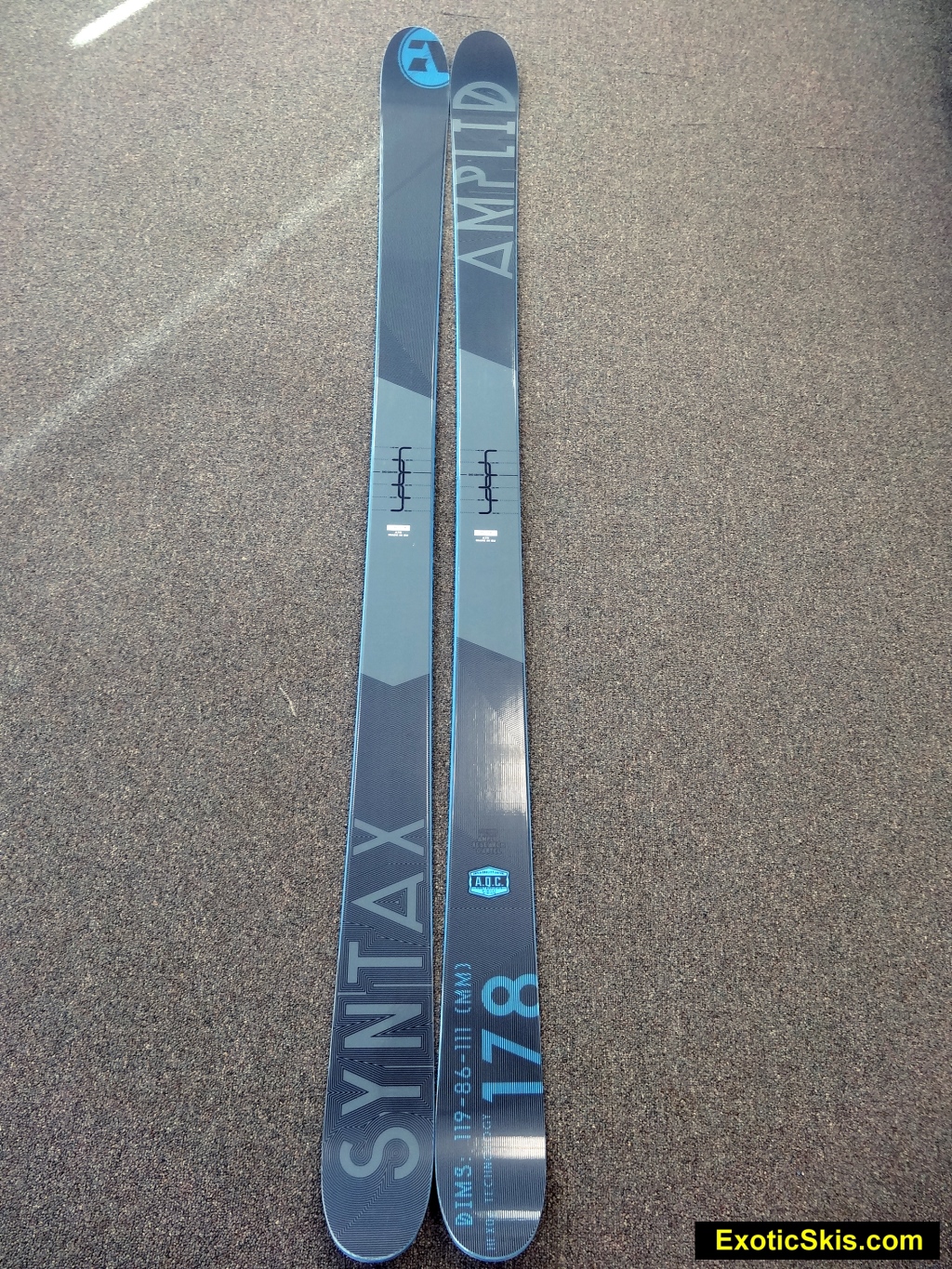 Manufacturer Info:
Amplid GmbH und Co. KG
Hammerer Hof
83730 Fischbachau
Deutschland
Telefon: +49 8028 1713
Telefax: +49 321 2125213
http://www.amplid.com

Suggested Retail Price (MSRP):

$729 usd

Usage Class:

Park-Freestyle/All-Mountain

Background:

Amplid was founded in 2005 by Peter Bauer and  Anian Thrainer to build better snowboards and skis.  They are comitted to selling fewer, but better products that make skiers and riders happy, and their suppliers are all within 400km of their headquarters.  Their designs are manufactured in Elan's high-tech facility in Slovenia, as are many high-quality smaller brands concerned with quality and consistency.

Rating (with comments):
(1="get me off these things"->10="I have to own a pair")

9 for bumps & park terrain 
8+ for packed powder groomers
6+ for variable snow conditions
7-8 for boilerplate hardpack (speed limit above GS velocities)
5 for powder

Manufacturer's Description:

"Riding the lightest park ski on the planet isnt just about stealing an advantage against the competition. Eliminating swing-weight with HEXO2 Technology means Cartel team rider McRae Williams has complete control through every trick in his precision slopestyle runs. And, such a light and lively ski inspires creativity too; Noah and Luka swear-by the Syntax when filming edits and video parts.Full length traditional camber, a poppy flex and responsive 86mm waists give the Syntax a reactive and precise, slopestyle focused feel; but it has a playful side too. The Cartel team loves the well-defined butter point in the Syntaxs flex, a dream for below-the-lip halfpipe butters, rail trick combinations or getting airborne from snappy hand-drags.The Syntax is completed with a practically frictionless, race grade 7.2K sintered base; a must-have for reliable glide on all snow conditions. "
- Amplid  website 2014

Summary:

The description of the Syntax, like the Rockwell we reviewed earlier from Amplid, is right on.  There is a cult following for the Amplid park / freestyle skis, and based on our few days on a pair of Syntaxes  we can see why so many people really crave this ski.  The required elements of quick agility, lightweight feel, energetic pop, smearable precision and balance are immediately apparent when you get on the Sytnax. What really surprised a bunch of testers was the all-mountain frontside capabilities of this supposedly specialized freestyle ski.  Some freestyle and park skis get a bit skittery, drifty or somewhat less-than-inspriing when pressed into service as an all-mountain ski where speeds go up, surfaces get more inconsistent and mounting position becomes overly "cab-forward". "Balanced and versatile" is the best decriptive phrase that comes to mind when thinking about spending time on the Amplid Syntax.
The Syntax was surprisingly excellent as an all-mountain ski in the under-90mm waist category, more so than many other brands of freestyle skis.  The impressive ability of the Syntax to rip securely and energetically all over the mountain means Amplid has created a great freestyle ski you can use nearly anywhere on the frontside without having to sacrifice performance or fun-factor, and that's impressive.  Everyone was impressed with how tight the grip was in carving situations with the Syntax, even as the speeds approached GS-levels.  Normally a park/freestyle ski doesn't deliver the impressive full-carve abilities of the Syntax, preferring instead to provide some "bite-and-go" turn behaviors. The Amplid Syntax can not only float, pop and fly through freestyle terrain, but lay down serious carving tracks on the hardpack with surprising stability. As you might expect, the Syntax is not the ideal tool for surfing through fresh powder or crud-busting windpacked chop in the trees or in open terrain because of its forward mount and relatively low floatation factor front and rear with minimal shaping, but then again, it's billed as a park and freestyle ride.
Technical Ski Data: (from mfr specs)
Overall Length     1780         
Running Length     1462         
Sidecut Depth     14.50         
Size     178         
Sidecut Radius     20.64         
Tail Height     55         
Tip Height     55         
Tip Length     166         
Tip Radius     240         
Tip Width     119         
Tail Length     152         
Tail Radius     200         
Tail Width     111         
Waist Width     86 
Fully cambered profile
Helio P.15 lightweight wood laminate core
Hexo2 honeycomb inserts in tip and tail to reduce swing weight
Sintered 7200 base
Tapered fly tips
Pre-stretched fiber matting
Designed in Germany, Manufactured in Slovenia
Weight: 1740 grams per ski (178cm) 1630 grams per ski (172cm)
Bindings and Boots Used:

Tyrolia Attack 13 Bindings
Salomon S-Max 120 boots.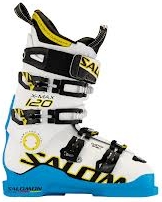 Pre-Skiing Impression:

The understated, somewhat industrial-looking graphics underwhelmed some people, while others latched right-on to the relatively colorless tech-lettering look and loved it.  The skis are indeed light, light, light feeling, with soft tips and tails (tail slightly stiffer) and moderately stout mid-body. The hand flex is best described as "poppy" but not "snappy", with vibrations dampened well with no resonating feel to them.  Torsionally soft up front, the ski's midbody and tail strenghten themselves up to resist torsional forces nicely as you go down from the forebody.  Fit and finish were very, very good, with an excellent consistency to the base and edge finishing.  Overall, the impression is one of high-quality.  Mounting option points are plainly marked and easy to understand (thank you....).

Test Conditions:

Eastern corduroy, packed powder and hardpack groomers, boilerplate, ungroomed packed powder with small bumps, shin-deep to knee-deep powder conditions, both smooth and bumpy. Windpack, crust, chalky wind buff, fresh and old powder..  Park obstacles, half-pipes, bumps.

Freestyle Terrain / Obstacles

The Amplid Syntax is one of the most balanced, energetic and stable freestyle-oriented skis we have tried in recent memory.  It's not a one-trick-pony,  but has an impressively wide performance envelope of agility, stabilty and pop-on-demand in nearly every kind of freestyle terrain.  Testers especially liked the light spin-weight and secure grip underfoot.  Transitions between terrain (horizontal, vertical) are easy, with no hang-ups, and lots of energy on-tap when flexed.  Predictable and strong, with excellent precision.
Hardpack and Boilerplate

The Syntax surprised everyone with its ability to lay down serious carving behavior on hardpack conditions.  Lots of freestyle-oriented ski designs can bite and change direction quickly, but fail to deliver a sustainable carve at speed without getting unhinged somewhere along the trajectory.  The Syntax behaved like a frontside all-mountain ski wth excellent carves on-tap at a variety of speeds...right up to near-GS like velocities.  At GS speeds and above, the Syntax showed its light weight and quick-turning behavior  by becoming a bit nervous and over-eager, but never unstable.  Adjusting the mounting position backward from its relatively cab-forward default position back a few centimeters tamed this eager behavior at higher speeds.  Overall, the Syntax delivered an unexpected prowess at carving up hardpack, which broadens its appeal to skiers who don't spend all their time in the park.

Mixed Conditions:

Mixed conditions showed the Syntax to be a bit narrow fore and aft (119 mm tip, 111mm tail) to generate much float and lift in cruddy conditions compared to the general popiulation of 98mm-waisted "all mountain skis" with wider tips and tails, but then again, the Syntax is not designed for those conditions.  The slicy nature of the Syntax shaping provided a solid knife to cut through crud with essentialy no deflection, even with the lightweight chassis.  What you don;t get is the ability to float up and over the windpack,chop and crusty materials in your path.  The highly-responsive nature of the Syntax can make it a bit "darty" in the mixed crud, but it is tempered by the 20 meter radius shaping, so it's a good compromise.  The Syntax is happiest on consistent surface conditions. 
Bumps:

The Syntax was a blast in the bumps because the tips and tails were essentially absorbant, lightweight extentions of the poppy, energetic midbody where all the action happens.  We found you could go straight at the bumps and soak them up, or cut across them, launching over several to land in the next collection a few bumps over to the left or right.  "Fun" was the first word that came to mind after going into the bumps with the Amplid Syntax.  The light weight and low-resistance swing weight allowed people to go through bumpy terrain longer without getting fatigued, yet gave a high-octane ride with as much pop and launch as you wanted.  That's fun.  The midbody of the Syntax seemed to be the hotspot for bump activity, allowing pivots and bounding with precision and pop that seemed to keep everyone thrilled and happy.

Powder:.

While the Syntax is not a powder ski, we had the chance to ride it in some boot-top-to-knee-deep powder in New England.  We expected minimal floating behavior because of the narrow tip and tail, but what surprised us was the ability to adjust depth in 3D snow conditions.  The Syntax could porpoise up and down with relative ease because of the soft tips and tails, meaning there was little effort to ride on top temporarily or sink down low, and back again (important feature).  The Syntax is a knifing-shape, not a floating shape, but won't leave you sunk at the bottom of the fluff if you have to travel in deep snow without your powder skis.

Analogies: ("This ski is like...")

A thoroughbred freestyle ski with an all-mountain add-on package.

Things I Would Change About This Ski:
 
Nothing...other than jazz up the graphics a little (some people like the graphic the way they are..others want more spice)

Short Answer When Someone Asks "What Do You Think About This Ski?":

I can see why Amplid has a devoted cult following for its freestyle skis. This one handles lickety-split with lightweight feel, yet can lay down carving tracks when asked.  That's a hard combination to find.  Difficult to find in North America.

Advice To People Considering This Ski:

The Amplid Syntax is as good a freestyle ski as you can find, with the added bonus of being above-average all over the frontside for its intended category.  A few demo runs will probably convince you this is a great ski.

Pics: (click images for larger versions)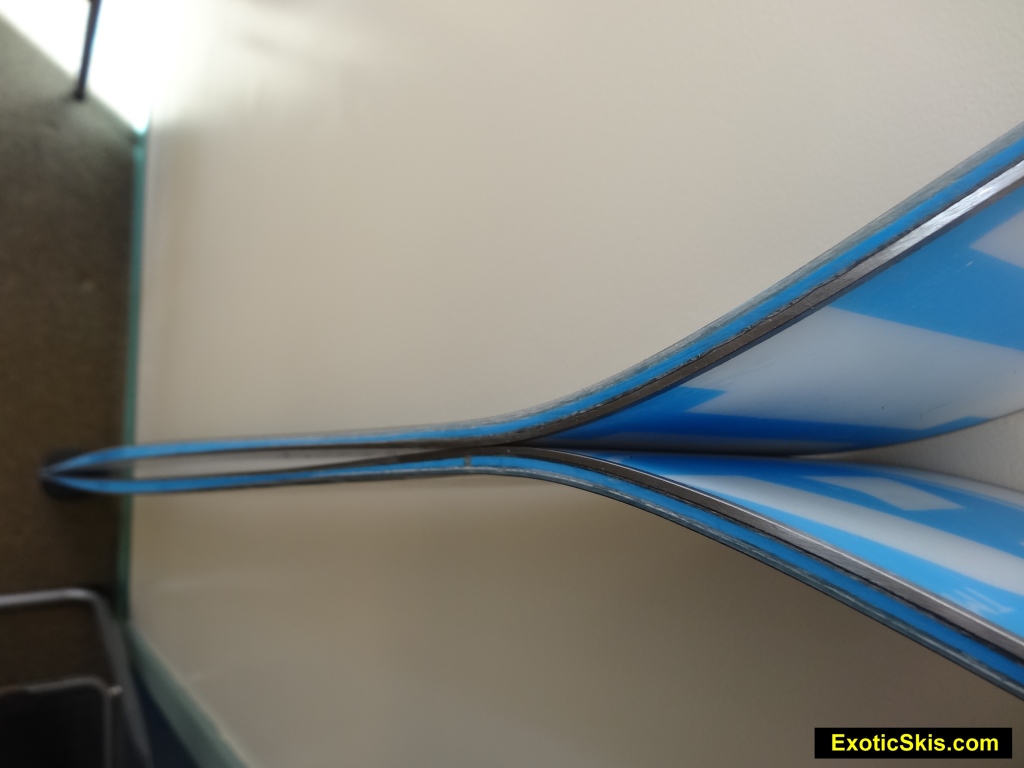 Camber Profile: Amplid Syntax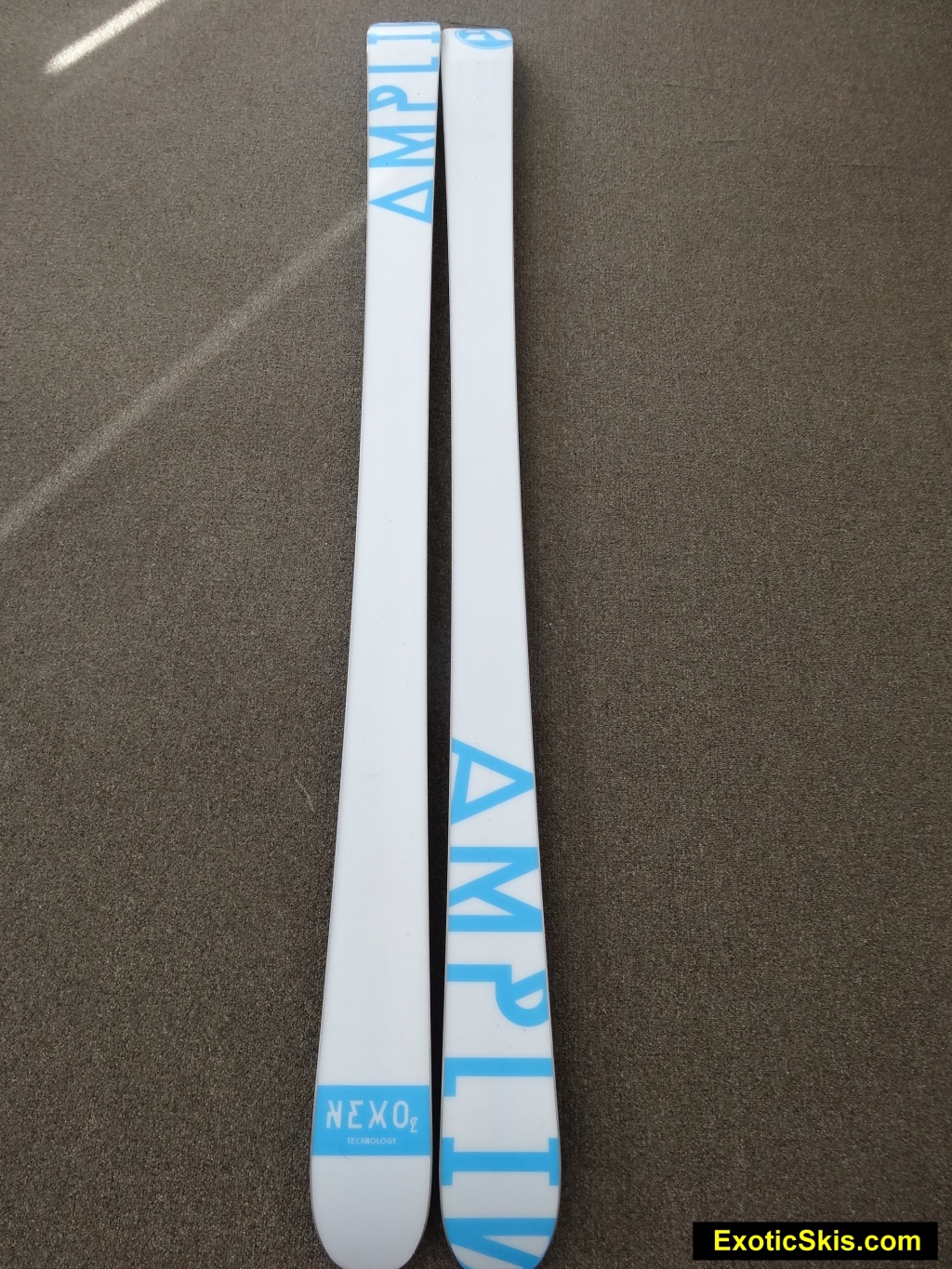 Base view: Amplid Syntax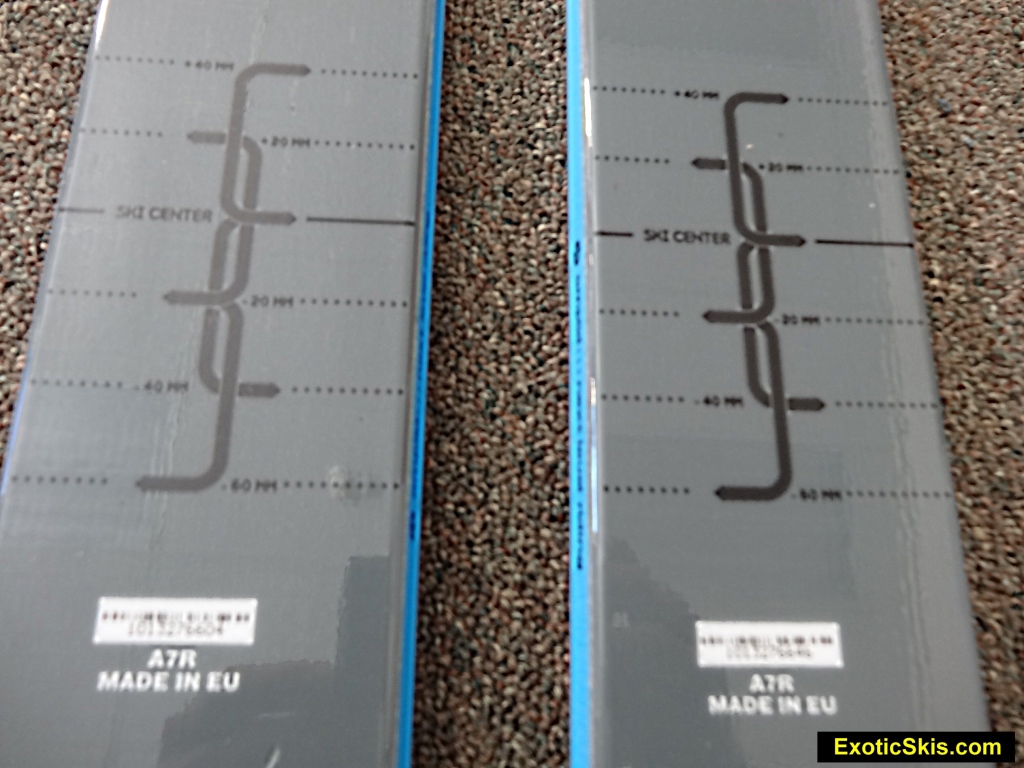 Mounting Point Layout: Amplid Syntax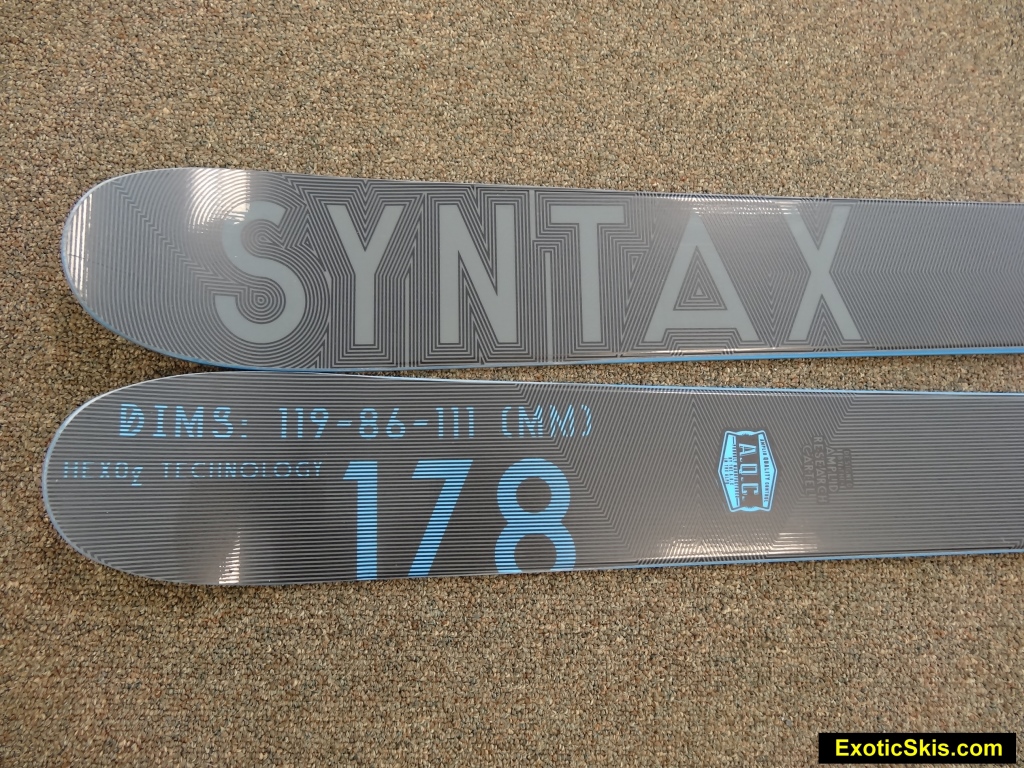 Topsheets: Amplid Syntax