Product:
SkiLogik Powderball 2013-2014
Length Tested: 188cm
Dimensions/Turn Radius:  144-112-133 14m @ 188
Camber: Rocker tip, nearly flat underfoot, rockered tail
Binding: Demo
Mount point: Suggested

Environment & Conditions:
Location of Test: Vermont and New Hanpshire
Number of Runs: Dozens over several weeks
Snow Conditions: Powder (shin-to-knee deep), packed powder, hardpack, boilerplate, crud, bumps, groomers, skied-out powder, windpack, crust
Demo or Own: Demo
Tester Info:
Username: ExoticSkis
Age: 54
Height/Weight: 5' 11" 190lbs
Ski Days/Season: varies - usually lots
Years Skiing: 52
Aggressiveness: Aggressive(Driver)
Current Quiver: Edelwiser Speed, IDOne TTR and TTM, Anton UFOria XA and Carbon EX, Palmer P02, Romp 100, Praxis Concept, SkiLogik Frontside Burner, Occam Razor, Rockstar, DPS Wailer 112RP..etc.
Home Area: Vermont
Preferred Terrain (groomers, off-piste, trees)
2013-2014 SkiLogik Powderball
144-112-133 14m @ 188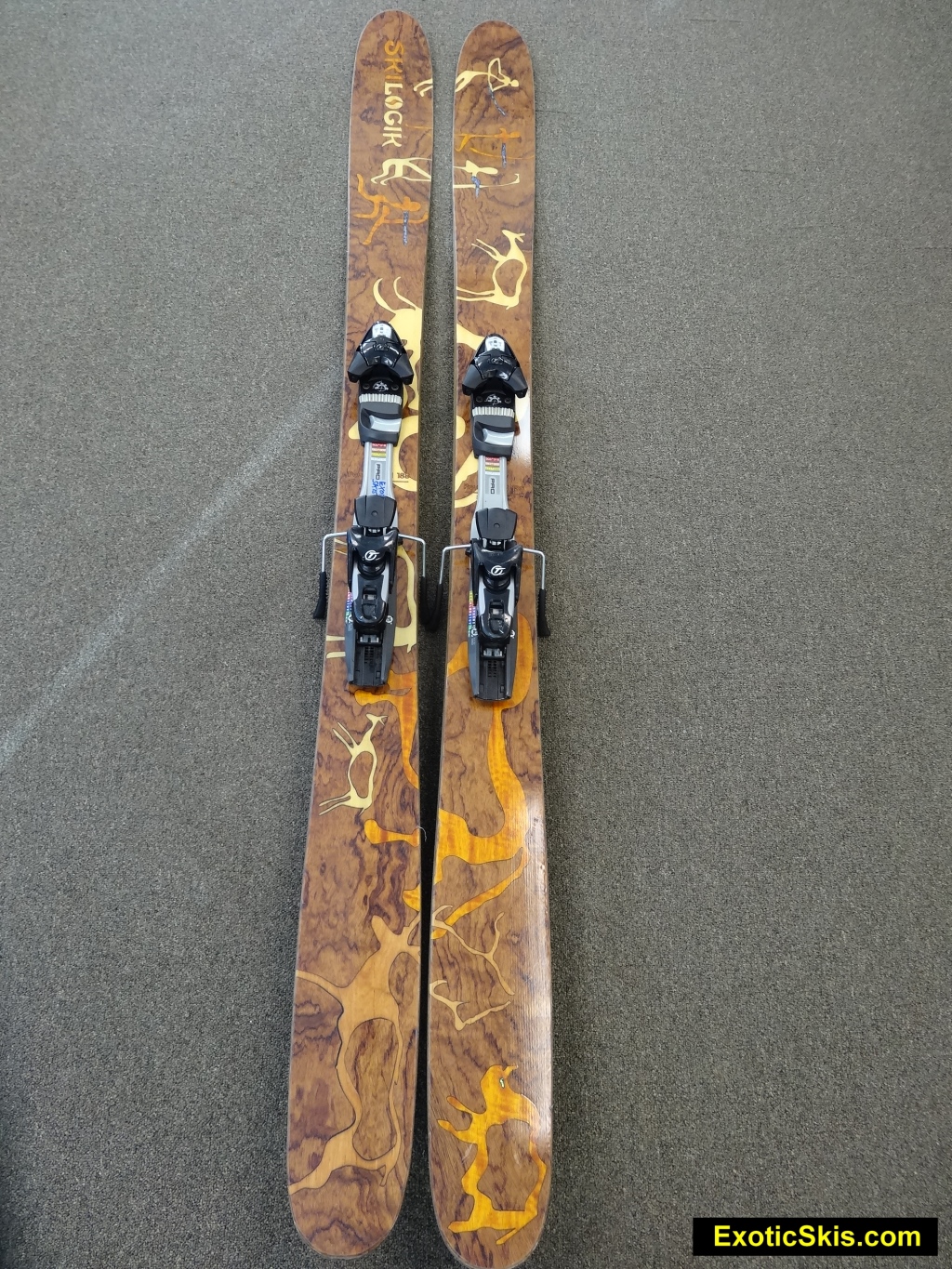 Manufacturer Info:


SkiLogik LLC
P.O. Box 9480
Breckenridge, CO 80424 USA
+1 970-453-800+1 970-453-8000 voice
+1 970-368-4400+1 970-368-4400 fax
http://www.SkiLogik.com

Suggested Retail Price (MSRP):

$790 retail

Usage Class:

Powder

Background:
After years of designing and building skis in the U.S.A, David Mazzarella ("Mazz")  sought to build his own factory in China to his specifications and train his technicians to build his skis with care and artistry, not mass-production.  David moved his family to Hainan Islan where they produce "about 5 pairs a day". Mazz says creating a workshop in China allowed him to create a ski where "price of materials and workmanship" was much, much lower to achieve the quality of ski he wanted to produce for the skiing public.  Using the same quality of materials and labor hours in other countries would have placed the ski above the price point he was trying to meet for his target market.  95% of the wood used for the skis is sustainably harvested. SkiLogik works with the Nature Conservancy to plant one tree in the Atlantic Rainforest of Brazil for each pair of skis purchased..  The black locust wood comes from family farmers.
Mazz claims:
"I moved with my wife and kids half way across the globe and set up our own factory so that I could design and produce with the best methods possible. I brought in engineers who shared my vision. We designed machinery that didn't exist, hired craftspeople with better hands than ours, and taught them how to make great skis. And they taught me a lot. After working for two years to get the production cent
er fully capable, I turned my focus to designing a new line of skis using better materials and more craftsmanship per pair.  Our production facility pays all workers above the market rate to attract and retain a quality team. Our turnover rate is low and new hires are often friends of existing employees. On work days, all employees eat a hearty lunch together provided by our company. After 3 months on the job, all employees receive the following benefits: Health insurance, retirement, unemployment, disability,

Rating (with comments):
(1="get me off these things"->10="I have to own a pair")

10 for powder snow conditions - fun, non-charging situations
8+ for packed powder groomers for a ski this size
7+ for hardpack or crusty, chunky crud

Ski Designer(s):

David Mazzarella

Manufacturer's Description:

"The Powderball is the ideal choice for skiers of all levels who are looking for an easy powder ski to make memories on deep snow.  Soft flex and large rocker combine to provide outstanding floatation, while the short radius and pintail make for easy turning and shedding.  Linking turns on fresh snow and floating through cut-up pow has never been easier.  There's nothing more special than a Powderball day. "

Summary:

The description Dave "Mazz" Mazzarella puts on the Powderball is pretty darn accurate.  The SkiLogik Powderball is a wonderfully easy-to-ride, ear-to-ear grin powder toy for fresh powder and soft-ish three-dimensional snow conditions.  It's not a hard-charger ski or muscle-car crud-buster for high-speed, high-pressure lines and big air because of its definitely soft flex, but probably one of the best examples of what a turny powder ski can be for a variety of skiers from newbies in powder to seasoned powder junkies.  The soft tips can get knocked around a bit in hard, crusty crud or chunky conditions. The tails are soft and compliant, so landing the Powderballs can produce wheelies if you are back a bit and expecting a more solid platform in the rear than it can deliver. The Powderball is one of the most fun skis for powder-filled tree runs we have ever played with.  Smears and drifts are easy. Directional changes are quck and effortless (maybe a bit too quick for highest-speed, wide-open terrain where a more charging-oriented ski would be the right tool). Remarkably agile and quick, with an above-average edgegrip and torsional integrity on harder surfaces considering its soft, comfortable flex and lightweight handling characteristics.  Gorgeous to look at.

Technical Ski Data:

Mazz creates an unusual, and somewhat exotic construction of his skis by using a proprietary hardwood core (we think Paulownia wood may be involved...but can't confirm this) with extremely hard black walnut sidewall/edge supports.  This creates a torsionally strong ski with good transfer of energy to the edges (SkiLogiks often have pretty impressive edge hold compared to other skis in the same category). The "Vector 8" composite fabric is a mix of fiberglass and carbon laid above and below the wood core.  The "Black Magik" bases are carbon-infused, sintered material sourced from Germany.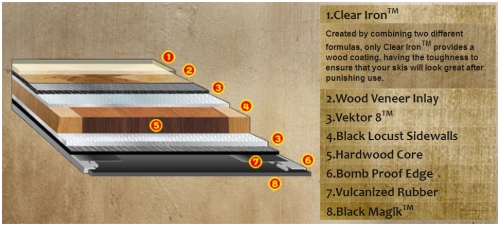 Manufactured in China

Bindings and Boots Used:

Tyrolia SP12 Demo Bindings
Salomon S-Max 120 boots.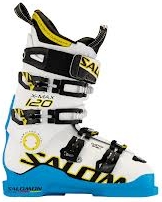 Pre-Skiing Impression:

Skilogik makes some of the most attractive skis in the business, with gorgeious, hand-made inlaid wood topsheet artwork.  Needless to say, they are eye-catching. The fit and finish was very, very good (essentially flawless), although a final stonegrind with your favorite pattern and edge tune at your favorite shop would improve the factory finish a bit.  We skied it "out of the box", as-is and found it needed just a touch of detuning of the tips, some wax and we were off and running.  The hand flex is very soft tip to tail, yet torsionally resistant.  The ski feels damp and resistant to vibrations.  Mounting bindings found the screws to tighten firmly and securely in the wood core and laminates, locking down with authority.

Test Conditions:

Eastern corduroy, packed powder and hardpack groomers, ungroomed packed powder with small bumps, shin-deep to knee-deep+ powder conditions, both smooth and bumpy. Windpack, crust, chalky wind buff, fresh and old powder. 

Hardpack and Boilerplate:

The Powderball is a powder ski, but sometimes that powder is lift-serviced, so some skiers will find themselves on groomers to get to the lifts. Luckily, Mazz's choice of wood cores,  hardwood sidewall edge supports and laminates produces a soft-flexing ski with pretty impressive security and mannerisms on packed surfaces.  While being soft, as well as rockered tip and tail, the Powderball can be rolled up and carved into packed surfaces pretty well...better than many other skis with similar design and dimensions.  The relatively short turn radius produces a powder ski with the abilty to flex into a carved turn, and the torsionally strong chassis enables it to hold that arc under pressure and not wash-away like some skis.  The Powderball likes to be rolled-up on edge and given a GS-like path, rather than punched into short-radius turns.  Whle it lacks the remarkable edging prowess of the similarly-dimensioned DPS Wailer 112, the Powderball is definitely secure and confident on groomers.  On true boilerplate surfaces, the Powderball feels somewhat loose and drifty, but never sketchy, and you can always control your direction, speed and stopping points reliably.

Mixed Conditions:

If the mixed conditions are fairly soft (tracked-out afternoon after a fresh powder dump), the Powderballs surf along, happily taking on whatever is in their path, compliantly absorbing the surface with their soft flex.  Agility is top-notch, with a very lightweight handling personality and on-demand directional changes to avoid or target anything in your path.  At higher speeds in such conditions, the Powderballs will flap a bit and become eager to turn, craving a more nuanced technique rather than a "point-em-and-power-through" style.  If the surfaces are heavy wind pack, crusty or ladened with various-sized chunks, the soft tips and forebody can get knocked around at higher speeds.  The soft body of the Powderballs absorbs these impacts nicely, so the ride is smooth and comfortable, but your line may be deflected a bit if the surface anomalies overpower the ski and it is off-center to the obstacle.  Hit the harder materials head-on, and the Powderballs will absorb the hit and keep on going. Hit them askew, and the ski may head off-course for a second, then return on-line.

Bumps:

The Powderballs are a blast in soft bumps, flowing down the line like water downhill.  Fimer-faced bumps can deflect the tips a bit since these skis are soft, but it's really an absorbant ski, with a fun, but not powerful, rebound out of the troughs and off the tops.  Heavyweight skiers or powerful, athletic skiers might overpower the Powderballs in such conditions.  In that case, the stifer, more rowdy SkiLogik RockStar or Howitzer might keep those kinds of skiers happier.

Powder:.

Powder is where the Skilogik Powderballs thrive, and they are probably one of the most pleasant and fun powderskis we have tested at ExoticSkis.com.  They have a surfy, drift-on-demand personality, yet can dart in and out of the tight treelines quickly with secure agility.  If you have ever released a bird dog in the forest and watched it bound away, bouncing left and right through the trees, you get the idea.  The key to the Powderballs is to ride them, not drive them.  This is an easy-handling powder ski, and would be ideal for intermediate skiers looking to take their first plunge into powder skiing with a dedicated tool, or experienced powder-addicts who want an effortless ride for three-dimensional fluff.  The Powderball has a great combination of flex pattern, geometry and rebound behavior to make navigating powder conditions a virtual happy-hour for those who don't want to prove their athletic prowess or break speed records on intense lines.  I simply loved this ski in powdery woods terrain.  If you get warping at high speeds in open terrain, the Powderballs can get over-eager to turn (not quite "darty"...but you get the idea) in snow over shin-deep since they are built with a short-radius chassis.  To counter-act his eager-beaver behavior at high speeds in powder, just relax and lighten your touch on the ski, keeping them flat instead of tipping them into their sidecut.  You can drift them, or scrub speed with a quick throw sideways with no real effort (handy in the trees).  You can also do slalom-like turns in fluff in tight conditions such as we have in Vermont, which is fun.  They are also excellent a crushing brush and bushes as you improvise paths in the woods. (sorry Mazz).

Analogies: ("This ski is like...")

Flying a kite in powder.
Quick Comments:

Super easy to handle (beginner powder skiers and seasoned powder junkies).
Surfy, yet instant directional changes on-demand.
Quicker than you expect for its size.
Lightweight feel, yet connected well to the surface.
A bit flappy at higher speeds.
Can carve remarkably well in packed powder when rolled up and pressured.
A bit slick on hardpack if you let it drift, but better than most similarly-sized other brands.  Pay attention and you can get it to bite nicely.
Can fold up a bit at high speeds in crud.
Tips can get knocked off-course by hard, chunky or windslab mixed surfaces at speed.
Silly-fun in fresh snow....even six inches.  Ski it all day in fresh snow without burning any calories.

Things I Would Change About This Ski:
 
Probably nothing.  Great as-is for what it's intended for.

Short Answer When Someone Asks "What Do You Think About This Ski?":

This is one of the most fun, agile, easy-skiing powder skis I have ridden, yet holds a very impressive grip on groomed surfaces when you need to.  It would be one of the first skis I would consider on an epic powder day in the trees or tight-ish terrain such as Vermont.  Beautiful topsheet.

Advice To People Considering This Ski:

If you want a soft, easy, playfully quick powder ski you will grab any time it snows more than 6 inches...definitely demo the Powderball...it is a great reference standard for soft, fun, agile powder skis. If you want to get forceful in your technique or encounter rougher snow conditions, consider a stouter SkiLogik model such as the Howitzer or RockStar.
Other Reviews:

BlisterGearReview: (2012-2013 model - same as '13-'14)
http://blistergearreview.com/gear-reviews/2012-2013-skilogik-powderball
FreeSkier: (2013-2014)
http://freeskier.com/gear/products/skilogik-powderball-ski-2014
RealSkiers (2013-2014) (paid membership required to view full review)
http://www.realskiers.com/skilogik-ski-reviews.html


Pics: (click images for larger versions)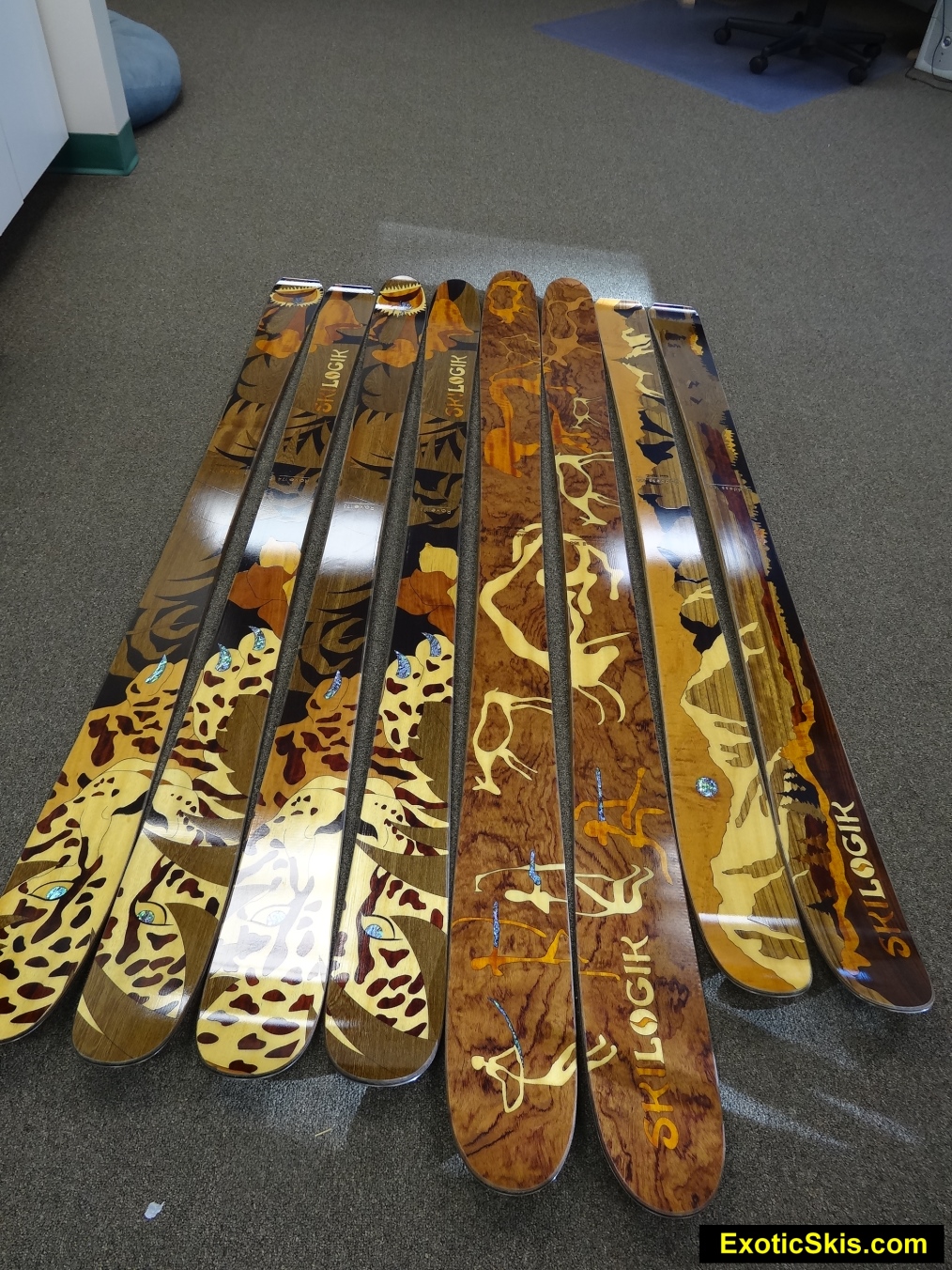 Skilogik Powderballs (second from right)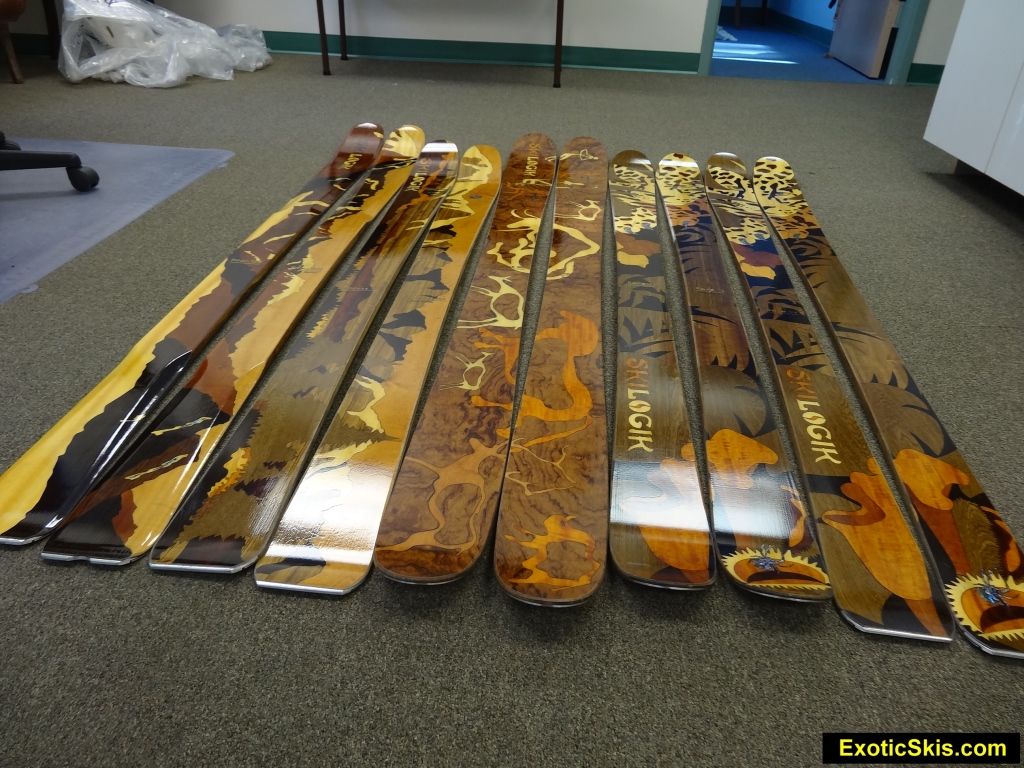 SkiLogik Powderballs (third from left)
(from left-to-right: Piton, Goddess RL, Powderball, Rave TT, Rave RL)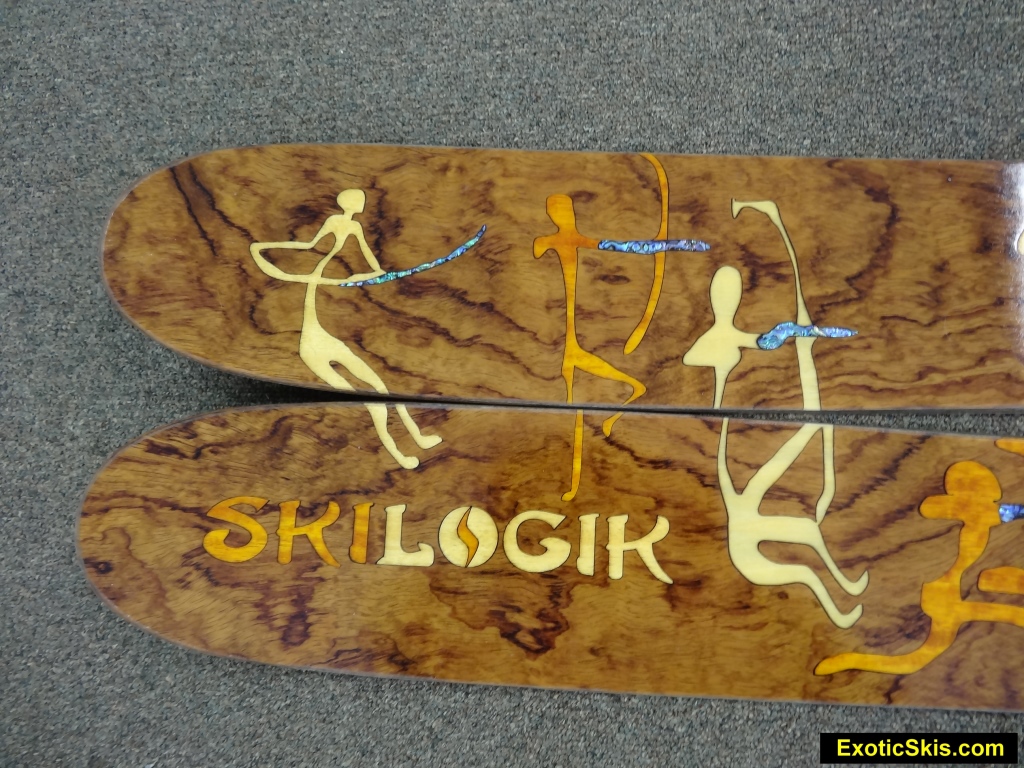 Skilogik Powderball tips showing wood and mother-of-perl inlays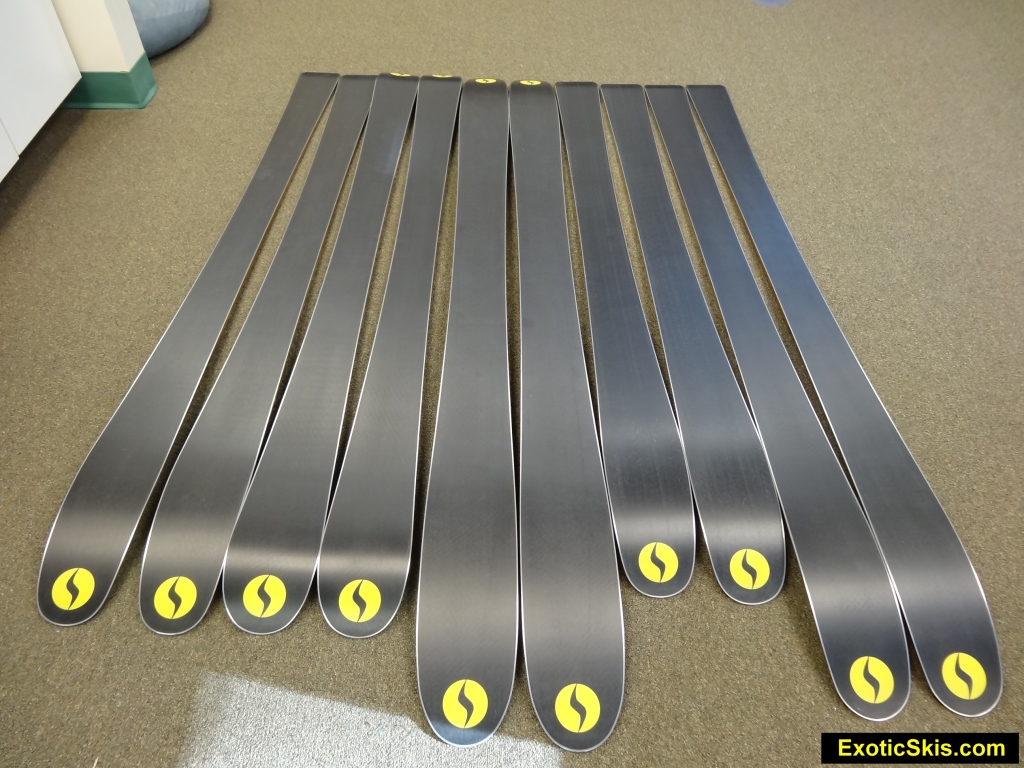 Skilogik Powderball bases - third from right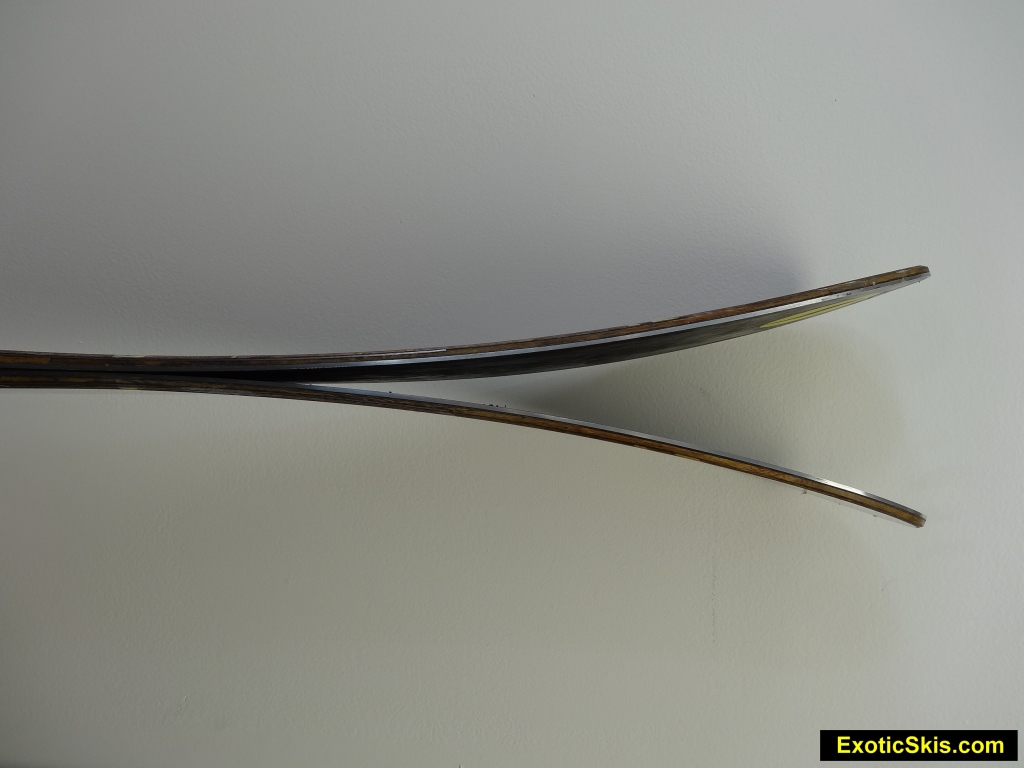 Skilogik Powderballs tip profile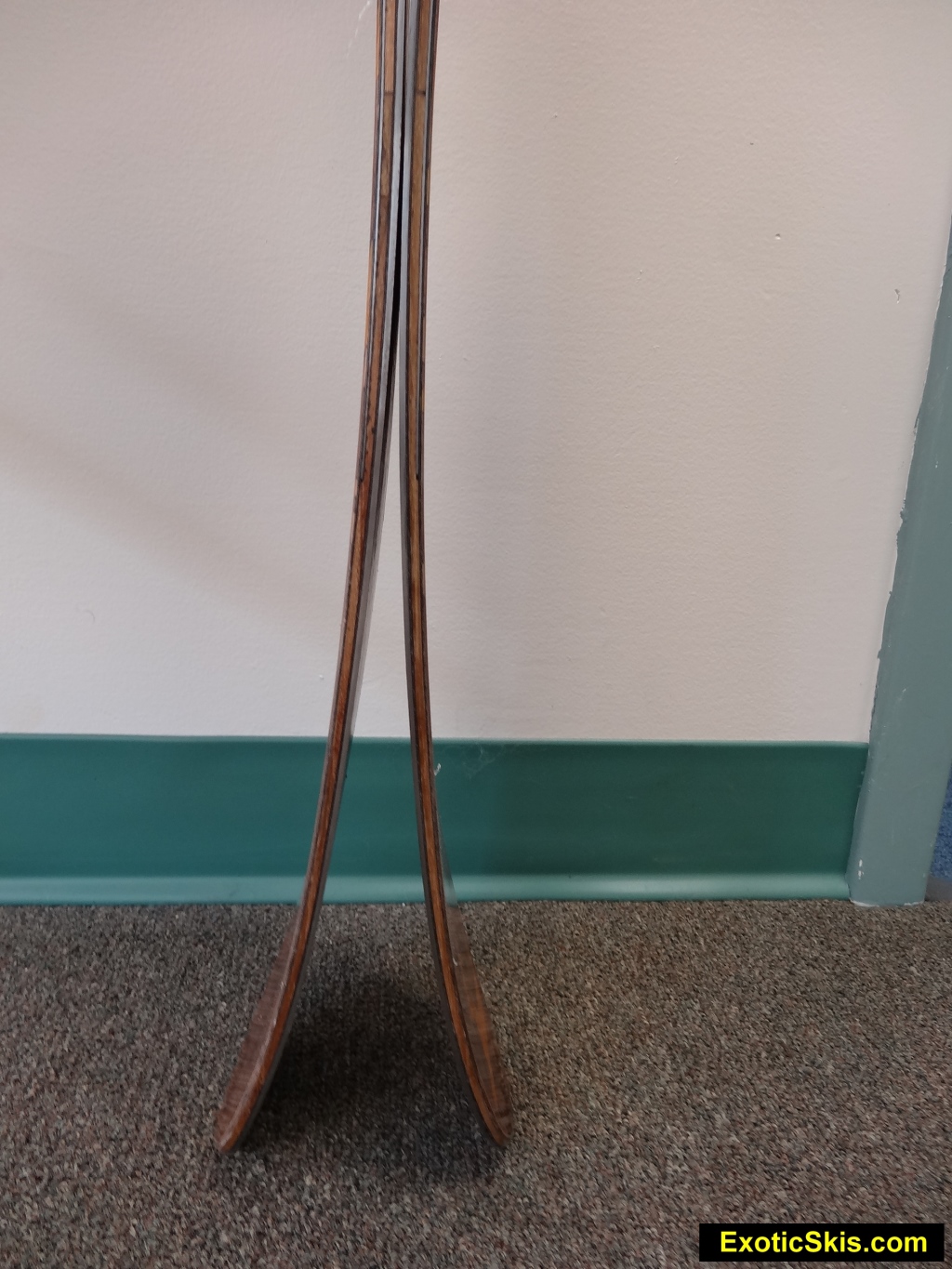 Skilogik Powderballs tail profile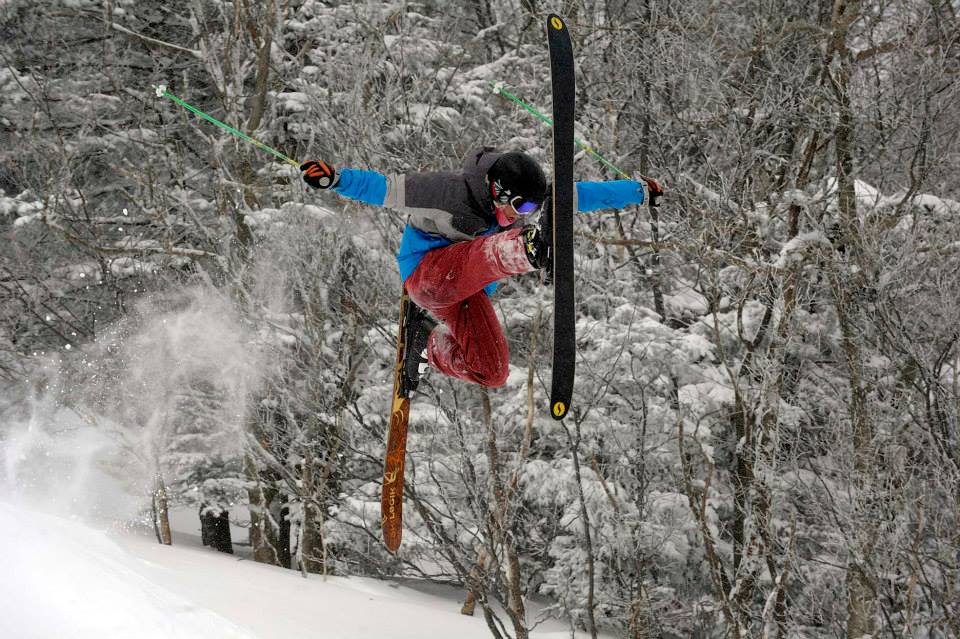 ExoticSkis.com test pilot Troy Sherman airing-out the Powderballs at the
Ski The East Freeride Tour stop at Jay Peak Vermont 2014.