Product:
DPS Cassiar 80SL 2014-2015
Length Tested: 166cm
Dimensions/Turn Radius:  127-78-113 r=11.5m @ 166cm
Camber: Traditional camber
Binding: Demo
Mount point: Suggested
Environment & Conditions:
Location of Test: Vermont and New Hanpshire
Number of Runs: Several months worth
Snow Conditions: Packed powder, hardpack, boilerplate, crud, bumps, groomers, windpack, some crust
Demo or Own: Demo
Tester Info:
Username: ExoticSkis
Age: 54
Height/Weight: 5' 11" 190lbs
Ski Days/Season: varies - usually lots
Years Skiing: 52
Aggressiveness: Aggressive(Driver)
Current Quiver: Edelwiser Speed, IDOne TTR and TTM, Anton UFOria XA and Carbon EX, Palmer P02, Romp 100, Praxis Concept, SkiLogik Frontside Burner, Occam Razor, Rockstar, DPS Wailer 112RP..etc.
Home Area: Vermont
Preferred Terrain (groomers, off-piste, trees)
2014-2015 DPS Cassiar 80SL 166cm
127-78-113 r=11.5m @ 166cm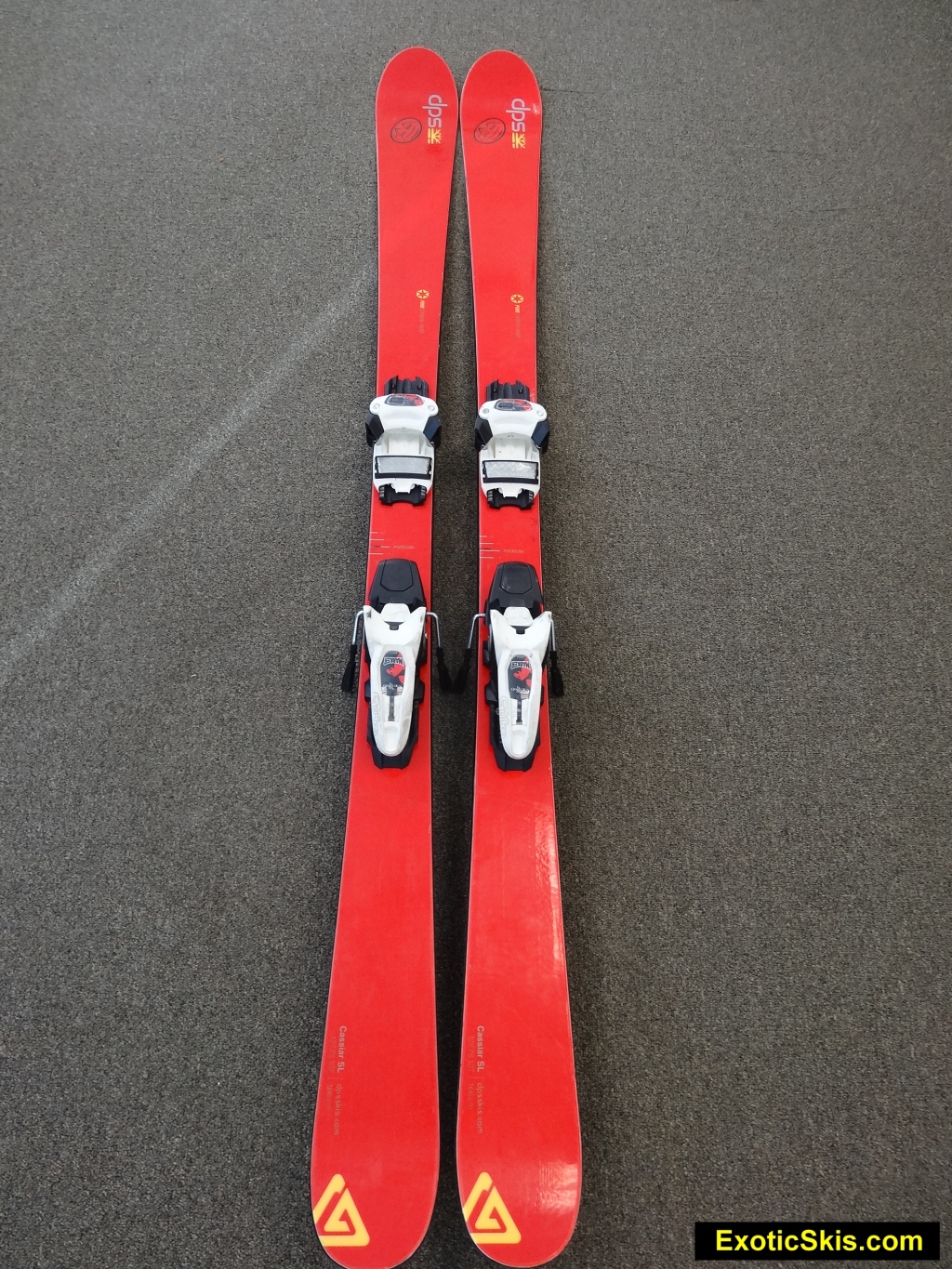 Manufacturer Info:

DPS Skis
1549 South 1100 East
Salt Lake City, UT 84105
Telephone: +1.801.413.1737+1.801.413.1737+1.801.413.1737+1.801.413.1737

Suggested Retail Price (MSRP):

$1249 usd

Usage Class:

Frontside Race Carver

Background:

Drake Powderworks (now referred to as simply "DPS" http://www.dpsskis.com) has been at the forefront of extreme powder ski designs and high-tech materials engineering since 2003 (when Stephan Drake and Cyrille Boinay founded Drake-Boinay Skis), then formally incorporated later in 2005 when Stephan Drake and engineer Peter Turner joined forces. Pricey, high-tech, and high performance are the hallmarks of these skis which enjoy a fever-riddled cult following. Recently, DPS has brought production of their Pure 3 carbon skis entirely into the new Utah production facility, while the hybrid skis are still produced by a high-tech OEM facility in China. DPS has regularly pioneered many shaping and materials advancements in thie industry, and continues to produce skis with a distinct and highly unique feel and personality many skiers find irresistibly addicting. 2014-2015 continues this tradition with several new models and material recipes to keep their followers scrambling to refinance their skiing habit centered around DPS's inventions.

Rating (with comments):
(1="get me off these things"->10="I have to own a pair")

9+ for packed powder groomers - Specific-radius SL turns
5 for variable snow conditions
8 for boilerplate hardpack
8+ for bumps

Manufacturer's Description:

"...The Cassiar 80SL is a true race carver with a 11.5m radius sidecut, and the only prepreg carbon fiber shape of its kind on earth. If you enjoy training early season with deep g-loaded carves, or appreciate elite race skis, get ready for carving geometry mated with the lightest, most powerful ski construction ever made. The Cassiar 80SL exhibits new levels of quickness and power as it moves under your body in lightning fast transitions and unmatched rebound and edge grip. If we weren't as obsessed with deep snow, we would push the SL onto the World Cup –it's a high tech Ferrariesque tool."

Summary:

The DPS Cassiar 80SL is a specialized, carbon-rich Richocet-Rabbit (ping, ping, ping!) slalom racecarver (but not a race ski) with an ethereal light weight feel and personality which has a stunning ability to bite and instantaneously launch the skier laterally across the hill when loaded properly and released.  It's personality is nearly binary (on or off), craving to perform its carve-and-release behavior within its preferred speed and radius.  It can be skied easy and loose, with very little input required, but is really addicted to doing "it's thing", which is to give the pilot an aerobic workout banging out instant lateral transitions in both directions quick as you can blink.  The Cassiar 80SL feels like a "proof of concept", showing off DPS's ability to create a high-tension frontside carving ski with its advanced ski componentry and engineering prowess. Other ski companies should ride this ski and see what kind of energy and response are possible from a stunningly lightweight chassis.  It is a specialized ski for a specific type of turn and surface.
Technical Ski Data: (manufacturer's description)

Weight: 1350 grams per ski
Tip Rocker Length: 170 mm
|Tail Rocker Length: 100 mm
Running Length: 1470 mm

"Truly Unique, DPS Pure3 construction makes for the most advanced and highest performance skis on earth. Pure3: Carbon+Nano features exclusive aerospace carbon and nanotech technology, and the absolute finest accompanying materials. Revolutionary on both paper and on snow, the Pure3 construction showcases years of research and refinement in a ski that is 30 percent lighter than conventional constructions, while at the same time 30 percent torsionally stiffer, stronger, and more powerful.
Carbon Binding Plates
UHMW sidewalls
Aspen Core
Polyamide top
Wide profile Rockwell 48 edges
Austrian World Cup graphite race bases
S.S. Technology
Urethane dampening system
The World's only pure prepreg carbon nanotech sandwich laminates"

Bindings and Boots Used:

Marker Jester Demo Bindings
Salomon S-Max 120 boots.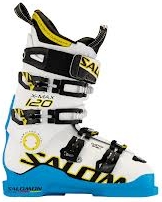 Pre-Skiing Impression:

Ferrari-red with yellow lettering on a glossy topsheet looks like all-business.  Excellent fit and finish (even on this pair which has seen some testing mileage).  Stunningly lightweight.  Hand flex shows a moderate stiffness, with serious rebound energy and impressive torsional strength.  Dampening feels on the lighter side.  Shapely sidecut.

Test Conditions:

Eastern corduroy, packed powder and hardpack groomers, boilerplate, ungroomed packed powder with small bumps, shin-deep to knee-deep powder conditions, both smooth and bumpy. Windpack, crust, chalky wind buff, fresh and old powder.. 

Hardpack and Boilerplate:

The Cassiar 80SL is a pure frontside race carver, so it feels best on hardpack and boilerplate surfaces, and less-so on packed powder.  The 78mm waist can be pressed into a semi-soft packed powder surface at speed and actually scrub speed (which can be uncomfortable), but if the surface is firm, the 80SL knifes into the hardpack and bites for directional changes.  On the hardest Eastern boilerplate (no tracks visible on the snow, cannot get your pole tip to penetrate the surface), the 80SL can feel somewhat loose and unconnected until you flex its edge into the snow and ice, then it bites, changes direction and waits for you to set the next directional change with an 11 meter radius.  Since it has very little mass (unlike many heavy-metal race skis), it can feel as if it is skimming the surface instead of riding-the-rails or locked-in like a slot car.  Pressure it into the right angle with the right weight concentration, and the right speed, and "Bang!", the skis shoot underneath you laterally.  For technical SL-turn fans or instructors who want to show what "bringing your skis under you from left to right and back again while retaining your upper body location", the Cassiar SL80 is the perfect demonstration tool.  They crave this type of behavior.  You can get them to work really well at slow speeds, and the love moderate speed SL antics, but at high speeds, they feel very short and often too quick if your SL technique gets sloppy or slightly delayed.  On the really bulletproof surfaces, the SL80 can skim a bit and feel a bit skittery, but as soon as you have a few millimeters of snow to get the edge into along its entire length, the ski's geometry kicks in, carves itself around its 11 meter radius and slingshots.  If you try to over-turn the SL80, it announces a bit of protest to the pilot by washing the tail a little if your technique is not "right-on".  If you try GS-radius turns, you find it very eager to tighten its radius into its sweet spot...not protesting, but feeling like it's a bit uncomfortable.  Again, this is a specialized ski for a specialized type of turn, and it does this with authority when it's "on".
Mixed Conditions:

Mixed conditions can be handled with elf-like agility as long as the surface is not too deep.  Being narrow and short, it is happy at lower to moderate speeds in mixed surfaces, eager to change direction.  Cut-up snow with small bumps and scraped-off sections become an obstacle course you can bound through as long as you pay attention and don't let the skis get away from you or get moving too fast.  Like any SL ski in mixed snow, soft surfaces will produce a sinking feeling, while traversing firmer mixed surfaces can be a surgical operation with great precision.  The Cassiar 80SL does not really like crud and crust with its relatively wide shovel area and narrow waist, and can get deflected a bit, but instant direction changes and high-energy bounding is always instantly on-tap.
Bumps:

The DPS Cassiar 80SL can be a really fun ride in bumps, with super-energetic response when flexed, and superb agility.  I found myself frequently trying to catch up to the SL80s if I loaded them into a bump's trough and released the energy up the face of the next bump face. Since they don't have the weight and response characteristics of slalom skis with metal, they feel more like a bump ski in the bumps than an SL race carver.  These are one of the quicker bump rides we have encountered in a long time.

Powder:.

Powder is really disappointing with the SL80 (we only got shin-deep with them), especially with all the great all-mountain and powder-specific ski designs out there...but then again, what did we expect from a 78mm slalom carver?  The very light weight means we could direct the ski easily under the surface with minimal effort, but it was, well....like using a slalom ski in powder.

Analogies: ("This ski is like...")

A lightweight, high-energy, richochet-inducing workout device under your feet.

Things I Would Change About This Ski:
 
I might increase the radius a bit to make it more versatile in more types of turn shapes...and offer a slightly longer (170cm?) version.

Short Answer When Someone Asks "What Do You Think About This Ski?":

This is rapid-fire slalom carver for people who think they are quick on their feet and want something very, very light and quick for dedicated slalom turns.  It can feel "binary"...either "on" or "off". This can be a next-generation frontside construction unlike designs derived from traditional racing ski componentry.

Advice To People Considering This Ski:

Get ready to work on your quick-as-wink, full-body transitions where your feet can go from far-left to far-right positioning underneath you.  This is not an "all mountain" ski, but specialized to do one thing very, very well.  It's very light, and does not require muscle, but will demand your attention to manage its enthusiastic response. Get ready for a rapid-fire workout.
Original review can be found HERE.

Pics: (click images for larger versions)