We don't stop dancing until the goods are delivered.  Saturday 1/14, the magnificent 7 on their FJRs again assailed the summits of the sierra.
Stopped at the Pardee Dam overlook.



Waiting at the Pardee Dam traffic control signal. One Way Only!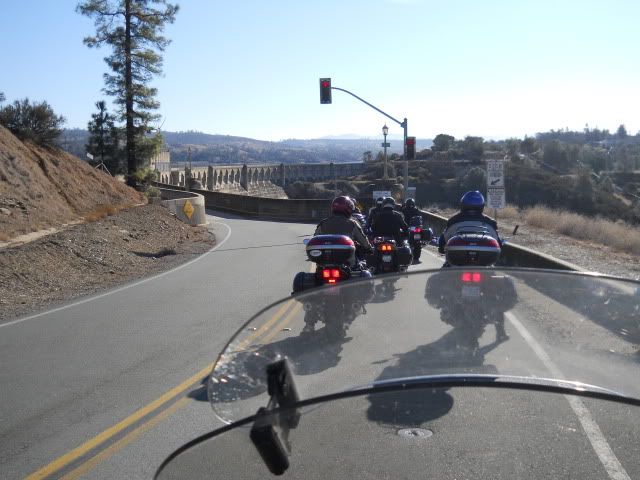 There were issues, but not snow related.
A short while later, Sam provided the entertainment we were waiting for...a flat tire.


A flat tire repaired outside Angles Camp
Nevertheless we pushed on, but had another unexpected stop when Mike's fuel tank built up pressure and ejected gasoline from his auxiliary fuel tank vent onto the warm exhaust pipes.
Regardless of the delay of game, we got to the summit of Ebbetts Pass for the pick-up game of hockey we came for.


This is nearly 9000 feet at Ebbetts Pass Mosquito Lake.  Not much snow huh?
A snowless Sierra


I did my part.  Tom doing the rain dance for next week!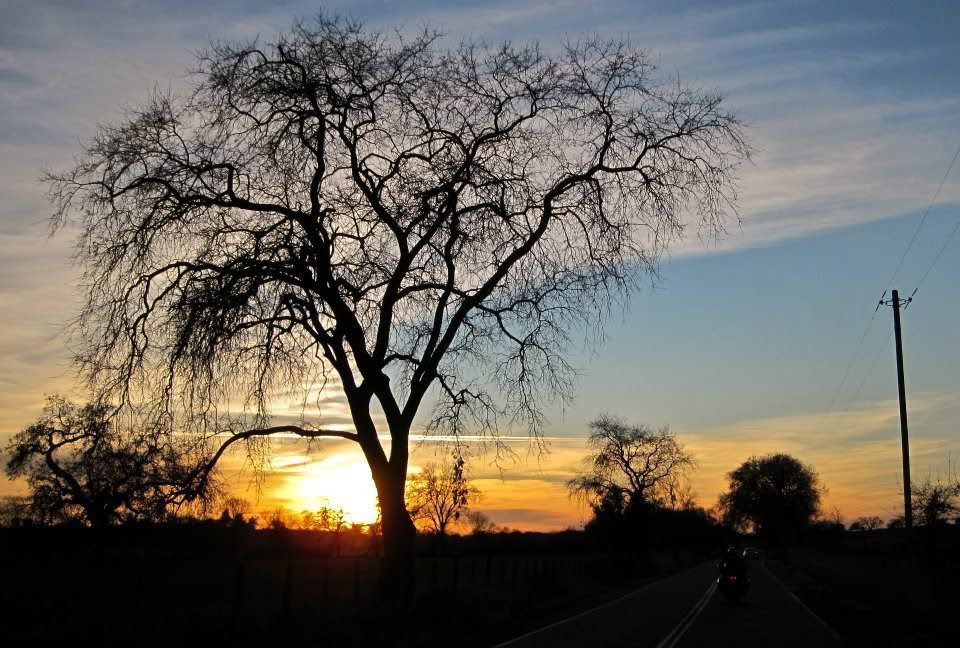 Looked like a scene from a sci-fi alien invasion movie!!